Next Generation Scholarship Programme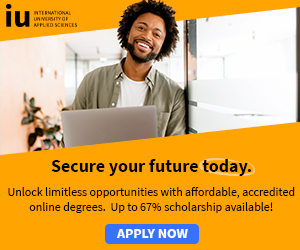 The University of Johannesburg in response to the country's need for research, innovation and advancement, has set aside R25-million for scholarships for masters and PhD students, some of whom will be guaranteed employment on completion of their doctorates.
Most masters and PhD students in South Africa are first-generation university graduates who do not come from middle-class backgrounds.
The university is trying to create a scholarship for the children of the working class.
The university is therefore giving generous scholarships to a few and will help them get through the system instead of having the money spread wider and having 50% fail.
The Research Capacity Development of postgraduate students will become more focussed with the aid of The Next Generation Scholars (NGS) Project.
Beginning, and for the next three years thereafter, eight of the best PhD students will be enrolled annually for a three-year PhD programme, possibly spending their middle year at a partner university outside South Africa.
These students will be chosen on grounds of their academic record, their skills for and inclination toward an academic career, and the extent to which their disciplines complement UJ research and academic niches.
In addition, selection will ensure a demographic spread.
Applications will be invited nationally, but only South African citizens will be eligible. Deadline: 30th November
For more information and application, visit: Next Generation Scholarship Programme Website