Nestle Foundation International Fellowship 
International Students Fellowships » Research Fellowships » Fellowship Grants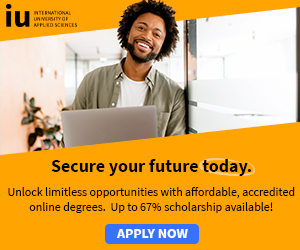 Nestle Foundation International Fellowship:
The Nestlé Foundation, through the Nestle nutrition In Africa (NNIA), will accept applications for research funding.
At present the Foundation's work is primarily focused on physiological and/or behavioral disorders resulting from or affected by:
Malnutrition and genetic polymorphism.
Macro and micronutrient deficiencies and imbalances.
Interactions between nutrition, immune defense and infection.
Malnutrition and related factors during fetal life and infancy producing various effects on various parameters of infant and child health, growth and development, as well as chronic diseases in adulthood.

Studies in other areas of human nutrition research may also be considered, as long as they are dealing with problems of malnutrition in low- and middle-income countries according to recent World Bank classifications.

Letter of intent can be submitted at any time.

Funded projects are usually of one to three-year duration.

Deadlines: Applications and International Fellowship Program for research grants:
January 10
May 10

All correspondence and applications, by post or fax, must be submitted to the NNIA Secretariat:

Mrs Trish Robinson,

Nestlé SA (Pty) Ltd,

P.O. Box 50616,

Randburg, 2125,

South Africa,

Fax No: +27 (11) 889 6737.

Email: secretariat [at] nnia.org.

For more information see; Nestle Foundation International Fellowship

More: International Students Fellowships » Research Fellowships » Fellowship Grants

Scholarships for Study in Africa » Scholarships for African Students » Undergraduate Scholarships » African Women Scholarships & Grants » Developing Countries Scholarships » Erasmus Mundus Scholarships for Developing Countries » Fellowship Programs » Funding Grants for NGOs » Government Scholarships » LLM Scholarships » MBA Scholarships » PhD and Masters by Research Scholarships » Public Health Scholarships - MPH Scholarships » Refugees Scholarships » Research Grants » Scholarships and Grants

Scholarships in Australia » Scholarships in Austria » Scholarships in Belgium » Scholarships in Canada » Scholarships in Germany » Scholarships in Italy » Scholarships in Japan » Scholarships in Korea » Scholarships in Netherlands » Scholarships in Switzerland » Scholarships in UK » Scholarships in USA