National Geographic Society Grants - Research and Exploration Grants

Research Grants » Academic Grants » International Grants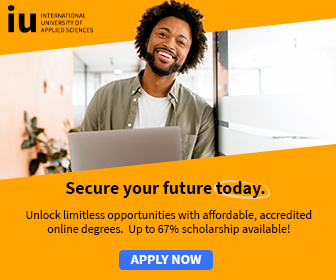 National Geographic Society Grants: The National Geographic Society awards grants for scientific field research and exploration.
All proposed projects must have both a geographical dimension and relevance to other scientific fields and be of broad scientific interest.
Applications are generally limited to the following disciplines: anthropology, archaeology, astronomy, biology, botany, geography, geology, oceanography, paleontology, and zoology.
In addition the committee is emphasizing multidisciplinary projects that address environmental issues (e.g., loss of biodiversity and habitat, effects of human-population pressures).
While grant amounts vary greatly, most range from U.S. $15,000 to $20,000.
Researchers planning work in foreign countries should include at least one local collaborator as part of their research teams.
The committee will not consider applications seeking support solely for laboratory work or archival research.
For more information and application materials, see: National Geographic Society Grants Website
More: Research Grants » Academic Grants » International Grants
$7000 Government Grant 3750+ Research & Grants Opportunities for Africans 2023 3750+ Research & Grants Opportunities for Africans 2024 3750+ Research & Grants Opportunities for Africans 2025 a a "Call for Proposals" Research_grants Conferences 2023 a a "Call for Proposals" Research_grants Conferences 2024 a a "Call for Proposals" Research_grants Conferences 2025 A List of Open Small Grant Opportunities for African Countries A List of Open Small Grant Opportunities for Asian Countries A List of Open Small Research Grant Opportunities for African Countries A List of Open Small Research Grant Opportunities for Asian Countries Africa Foundation Grants Africa Funding Opportunities Africa Initiative Graduate Research Grant Africa Research Fund Grants Africa Small Grants Africa Small Grants 2023 African Academy of Sciences Grants African Small Grants 2023 | African Grant | Research Grants African Small Grants 2024 | African Grant | Research Grants African Small Grants 2025 | African Grant | Research Grants African Union Call for Proposals 2023 African Union Call for Proposals 2024 African Union Call for Proposals 2025 African Union Commission African Union Grants 2023 African Union Grants 2024 African Union Grants 2025 African Union Research Grants - Open Call for Proposals African Union Research Grants 2023 African Union Research Grants 2024 African Union Research Grants 2025 African Union Website Agricultural Grants in Africa Agricultural Grants in Developing Countries Agricultural Grants in Kenya 2023 Agricultural Grants in Kenya 2024 Agricultural Research Grants for Developing Countries Agricultural Scholarship in Nigeria Agriculture Business Grants Apply for Grants Applying for Funding for Youth Projects Applying for Funding for Youth Projects 2023 Applying for Funding for Youth Projects 2024 Are Grant Writers in Demand? Ask a Millionaire for Help Au Call for Proposals 2023 Au Call for Proposals 2024 Au Call for Proposals 2025 Bill Gates Africa Agriculture Business Grants for African Entrepreneurs 2023 Business Grants for African Entrepreneurs 2024 Business Grants for African Entrepreneurs 2025 Business Grants in Africa Business Grants in Developing Countries Business Grants in Kenya 2023 Business Grants in Kenya 2024 Call for Early Career Researchers Call for Funding Proposals 2023 Call for Funding Proposals 2024 Call for Funding Proposals 2025 Call for Grant Applications Call for Grants Proposals Call for Proposal Call for Proposal 2023 Call for Proposal 2024 Call for Proposal 2025 Call for Proposal in Africa 2024 Call for Proposal in Developing Countries 2023 Call for Proposal in Developing Countries 2025 Call for Proposals Call for Proposals 2023 Africa Call for Proposals 2023 Education Call for Proposals 2023 for Developing Countries Call for Proposals 2023 Kenya Call for Proposals 2024 Africa Call for Proposals 2024 Education Call for Proposals 2024 for Developing Countries Call for Proposals 2024 Kenya Call for Proposals 2025 Africa Call for Proposals 2025 Education Call for Proposals 2025 for Developing Countries Call for Proposals Africa 2023 Call for Proposals Africa 2024 Call for Proposals Africa 2025 Call for Proposals Developing Countries 2023 Call for Proposals Developing Countries 2025 Call for Proposals Education Call for Proposals Education Conferences 2023 Call for Proposals Education Conferences 2024 Call for Proposals Education Conferences 2025 Call for Proposals Grants Call for Proposals in Africa Call for Proposals in Agriculture 2023 Call for Proposals in Agriculture 2024 Call for Proposals in Agriculture 2025 Call for Proposals in Developing Countries Call for Research Proposals 2023 Call for Research Proposals 2023 for Developing Countries Call for Research Proposals 2024 Call for Research Proposals 2024 for Developing Countries Call for Research Proposals 2025 Call for Research Proposals 2025 for Developing Countries Call of Project Proposal in Africa for 2024 Call of Project Proposal in Developing Countries for 2023 Call of Project Proposal in Developing Countries for 2025 Can I Write My Own Grant? Cash Grants for Personal Needs Charities Help Pay Rent Charities That Give Money to Individuals Churches That Help Families in Need Churches That Help Pay Bills Churches That Help Pay Rent Churches That Help With Rent Deposit Churches That Help With Utility Bills Near Me Clinical Psychology Scholarships for International Students 2023 Codesria Grants 2023 Codesria Grants 2024 Codesria Grants 2025 Companies That Donate Money to Individuals Conference Grants for Developing Countries Contact Address of Philanthropists Covid-19 Grants in Kenya Crisis Loan to Pay Rent Current Call for Proposals Current Call for Proposals for Developing Countries 2023 Current Call for Proposals for Developing Countries 2024 Current Call for Proposals for Developing Countries 2025 Current Call for Research Proposals for Developing Countries 2023 Current Call for Research Proposals for Developing Countries 2024 Current Call for Research Proposals for Developing Countries 2025 Dfg Funding Easy Grants to Get Easy Grants to Get for College Educational Research Grants for Individuals Emergency Help With Rent Emergency Help With Utility Bills Eu Call for Proposals 2023 Eu Call for Proposals 2024 Eu Call for Proposals 2025 European Grants for Developing Countries European Research Grants for Developing Countries Fellowship for Psychology Students Financial Grant for Nigeria Ph.d Students Foundation Center Foundation Grants to Individuals Book Foundation Grants to Individuals Online Foundations That Fund Research Foundations That Give Grants to Individuals Foundations That Give Money to Individuals Foundations That Help Individuals in Need Free Government Grants to Pay Off Debt Free Government Money for Individuals Free Grant Applications Free Grant Money for Anything Free Grant Money for Bills and Personal Use Free Grant Money to Pay Bills Free Money for Bills Fast Free Money Individuals Full Scholarships for African Students Full Scholarships for International Students in Canada Fund for Gender Equality Call for Proposals 2023 Fund for Gender Equality Call for Proposals 2024 Fund for Gender Equality Call for Proposals 2025 Funding and Career Development Funding for Agricultural Projects in Africa Funding for Agricultural Projects in Africa 2023 Funding for Agricultural Projects in Africa 2024 Funding for Agricultural Projects in Africa 2025 Funding for Development Projects in Africa Funding for Health Projects in Africa Funding for Research Projects Funding for Road Safety Projects Funding for Youth Projects in Africa Funding for Youth Projects in Africa 2023 Funding for Youth Projects in Africa 2025 Funding Opportunities for Ngos in Africa Funding Opportunities for Ngos in Africa 2023 Funding Opportunities for Ngos in Africa 2024 Funding Opportunities for Ngos in Africa 2025 Funding | Idrc - International Development Research Centre Funds for Ngos in Developing Countries Funds for Ngos in Developing Countries 2023 Funds for Ngos in Developing Countries 2024 Funds for Ngos in Developing Countries 2025 Funds for Ngos in Education Get Help Paying Utility Bills Global Road Safety Partnership Government Agencies Help Pay Rent Government Grants for Individuals Government Grants for Individuals Free Money Government Grants for Individuals With Disabilities Government Hardship Grants Government Research Grants for Individuals Grants & Opportunities in Africa Grants & Opportunities Round-up Grants and Funding for Developing Countries Grants for Africa 2023 Grants for Africa 2024 Grants for Africa 2025 Grants for Africa Projects | Funding for Africa Projects Grants for African Entrepreneurs Grants for African Farmers 2023 Grants for African Farmers 2024 Grants for African Farmers 2025 Grants for Agriculture Projects in Africa 2023 Grants for Agriculture Projects in Africa 2024 Grants for Agriculture Projects in Africa 2025 Grants for Anything Grants for Health Projects in Africa Grants for Individuals in Kenya Grants for Individuals in Need Grants for Peace Projects 2023 Grants for Peace Projects 2024 Grants for Peace Projects 2025 Grants for Research in Africa Grants for Scientific Research Grants for Self-help Groups in Kenya Grants for Small Scale Farmers in Africa Grants for Small Scale Farmers in Developing Countries Grants for Struggling Families Grants for Women's Empowerment Projects 2023 Grants for Women's Empowerment Projects 2024 Grants for Women's Empowerment Projects 2025 Grants for Youth Groups in Africa Grants for Youth Groups in Developing Countries Grants for Youth Programs 2023 Grants for Youth Programs 2024 Grants Help Pay Bills Grants in Kenya 2023 Grants in Kenya 2024 Hardship Grants Provide You Fast Cash Health Research Grants for Developing Countries How Can I Get International Fund for Ngo? How Do I Find Grant Funding? How Do You Develop a Project Proposal? How Do You Get Funding for International Projects? How Do You Write a Funding Proposal for an Ngo? How Do You Write a Good Funding Proposal? How Do You Write a Proposal for Funding? How Many Hours Does It Take to Write a Grant Proposal? How Many Pages Should a Grant Proposal Be? How to Ask a Philanthropist for Money How to Contact Philanthropists for Help 2023 How to Contact Philanthropists for Help 2025 How to Get Free Government Money You Never Pay Back How to Get Free Money From the Government Without Paying It Back How to Get Funding for Research Projects I Need a Philanthropist to Help Me I Need Help Paying My Bills Salvation Army I Need Help Paying My Rent Asap I Need Help Paying My Rent Before I Get Evicted I Need Help Paying My Rent Today I Need Money to Pay My Bills Now Idrc Funding Individual Donors in Kenya Individual Grant Opportunities Individual Grants Individual Grants 2023 Individual Grants 2024 Individual Grants 2025 Individual Grants for Students Individual Grants in Kenya 2023 Individual Grants in Kenya 2024 Individual Research Grants Individual Research Grants for Developing Countries Individual Research Grants for Developing Countries 2023 Individual Research Grants for Developing Countries 2024 Individual Research Grants for Developing Countries 2025 Individual Youth Grants in Kenya 2023 Individual Youth Grants in Kenya 2024 International Funding for Projects in Africa International Funding for Projects in Africa 2023 International Funding for Projects in Africa 2024 International Funding for Projects in Africa 2025 International Grants for Education in Developing Countries International Grants for Individuals International Grants for Individuals 2023 International Grants for Individuals 2024 International Grants for Individuals 2025 International Grants for Ngos in Nigeria International Grants for Nonprofits International Research Funding Opportunities International Research Grant International Research Grant 2023 International Research Grant 2024 International Research Grants International Research Grants Developing Countries 2023 International Research Grants Developing Countries 2024 International Research Grants Developing Countries 2025 International Road Safety Conference Is Grant Writing Difficult? Is Grant Writing Stressful? Kenya Funding Opportunities Kenya Research Fund Grants Kenya Small Grants Kyeop Youth Fund Latest Funds for Ngos 2023 Latest Funds for Ngos 2024 Latest Funds for Ngos 2025 Latest Funds for Ngos in Developing Countries Latest Grants for Ngos List of Fully Funded Psyd Programs List of Government Grants for Individuals List of International Funding Agencies Loans for African Farmers Masters Scholarships for African Students 2023 Masters Scholarships for African Students 2024 Masters Scholarships for African Students 2025 Masters Scholarships for Developing Countries Mft Scholarships Ministerial Conference on Road Safety Sweden Nacosti Kenya Research Permit National Research Fund 2023 Kenya National Research Fund 2024 Kenya National Research Fund Kenya Call for Proposals 2023 National Research Fund Kenya Call for Proposals 2024 National Research Fund Kenya Ceo National Research Fund Kenya Contacts National Research Fund Kenya Email Address National Research Fund Kenya Successful Applicants 2023 National Research Fund Kenya Successful Applicants 2024 National Science Foundation National Science Foundation Grants Need Grant Money Now Need Help Paying Bills Asap Need Help Paying Bills Now Need Help Paying Electric Bill Need Help Paying Rent Now Need Philanthropist Help Netherlands Embassy Kenya Small Grants Ngo Grants Ngo Grants Application Funds for Ngos 2023 Current Funds for Ngos Www.fundsforngos.org Latest-funds-for-ngos-2 Funding Opportunities for Ngos in Africa Small Grants for Ngos in Developing Countries Funds for Ngos in Developing Countries Funds for Ngos in Education Fundsforngos - Grants and Resources for Sustainability Latest Funds for Ngos, Call for Proposals, Call for Applications Grants for Ngos and Organisations - Financial Aid Grants Funding Opportunities for Ngos in Africa Small Grants for Ngos in Developing Countries Funds for Ngos in Developing Countries 2023 Funds for Ngos in Education Small Grants for Ngos in Developing Countries 2023 Latest Funds for Ngos in Developing Countries Latest Grants for Ngos Small Grants for Individuals in Developing Countries Funds for Ngos in Developing Countries 2023 Ngo Funding Opportunities Funding Opportunities for Ngos in Africa Funding Opportunities for Ngos in Africa Small Grants for Ngos in Developing Countries Funds for Ngos in Developing Countries Funds for Ngos in Education Small Grants for Ngos in Developing Countries Latest Funds for Ngos in Developing Countries Latest Grants for Ngos Small Grants for Individuals in Developing Countries Funds for Ngos in Developing Countries Small Grants for Individuals in Developing Countries Small Grants for Developing Countries 2023 Small Grants for Ngos in Developing Countries Small Grants for Cbos in Developing Countries Funding for Youth Projects in Africa Latest Grants for Ngos Latest Funds for Ngos in Developing Countries Funding Opportunities for Ngos in Africa Funds for Ngos in Developing Countries Call for Proposal Call for Proposals 2023 for Developing Countries Current Call for Proposals Call for Proposals 2023 for Developing Countries Call for Proposal 2023 Call for Funding Proposals 2023 Call for Proposals 2023 Africa Call for Proposals Developing Countries 2023 Call for Proposals Grants Concept Note How to Write a Concept Note for Research Concept Note Sample Pdf Concept Note Guidelines Concept Note Pdf Sample Concept Note for Funding Concept Note Sample for an Event Concept Note Template Usaid Concept Note Format Pdf Ngo Grants Ngo Grants Application Funds for Ngos 2024 Current Funds for Ngos Www.fundsforngos.org Latest-funds-for-ngos-2 Funding Opportunities for Ngos in Africa Small Grants for Ngos in Developing Countries Funds for Ngos in Developing Countries Funds for Ngos in Education Fundsforngos - Grants and Resources for Sustainability Latest Funds for Ngos, Call for Proposals, Call for Applications Grants for Ngos and Organisations - Financial Aid Grants Funding Opportunities for Ngos in Africa Small Grants for Ngos in Developing Countries Funds for Ngos in Developing Countries 2024 Funds for Ngos in Education Small Grants for Ngos in Developing Countries 2024 Latest Funds for Ngos in Developing Countries Latest Grants for Ngos Small Grants for Individuals in Developing Countries Funds for Ngos in Developing Countries 2024 Ngo Funding Opportunities Funding Opportunities for Ngos in Africa Funding Opportunities for Ngos in Africa Small Grants for Ngos in Developing Countries Funds for Ngos in Developing Countries Funds for Ngos in Education Small Grants for Ngos in Developing Countries Latest Funds for Ngos in Developing Countries Latest Grants for Ngos Small Grants for Individuals in Developing Countries Funds for Ngos in Developing Countries Small Grants for Individuals in Developing Countries Small Grants for Developing Countries 2024 Small Grants for Ngos in Developing Countries Small Grants for Cbos in Developing Countries Funding for Youth Projects in Africa Latest Grants for Ngos Latest Funds for Ngos in Developing Countries Funding Opportunities for Ngos in Africa Funds for Ngos in Developing Countries Call for Proposal Call for Proposals 2024 for Developing Countries Current Call for Proposals Call for Proposals 2024 for Developing Countries Call for Proposal 2024 Call for Funding Proposals 2024 Call for Proposals 2024 Africa Call for Proposals Africa 2024 Call for Proposals Grants Concept Note How to Write a Concept Note for Research Concept Note Sample Pdf Concept Note Guidelines Concept Note Pdf Sample Concept Note for Funding Concept Note Sample for an Event Concept Note Template Usaid Concept Note Format Pdf Ngo Grants Ngo Grants Application Funds for Ngos 2025 Current Funds for Ngos Www.fundsforngos.org Latest-funds-for-ngos-2 Funding Opportunities for Ngos in Africa Small Grants for Ngos in Developing Countries Funds for Ngos in Developing Countries Funds for Ngos in Education Fundsforngos - Grants and Resources for Sustainability Latest Funds for Ngos, Call for Proposals, Call for Applications Grants for Ngos and Organisations - Financial Aid Grants Funding Opportunities for Ngos in Africa Small Grants for Ngos in Developing Countries Funds for Ngos in Developing Countries 2025 Funds for Ngos in Education Small Grants for Ngos in Developing Countries 2025 Latest Funds for Ngos in Developing Countries Latest Grants for Ngos Small Grants for Individuals in Developing Countries Funds for Ngos in Developing Countries 2025 Ngo Funding Opportunities Funding Opportunities for Ngos in Africa Funding Opportunities for Ngos in Africa Small Grants for Ngos in Developing Countries Funds for Ngos in Developing Countries Funds for Ngos in Education Small Grants for Ngos in Developing Countries Latest Funds for Ngos in Developing Countries Latest Grants for Ngos Small Grants for Individuals in Developing Countries Funds for Ngos in Developing Countries Small Grants for Individuals in Developing Countries Small Grants for Developing Countries 2025 Small Grants for Ngos in Developing Countries Small Grants for Cbos in Developing Countries Funding for Youth Projects in Africa Latest Grants for Ngos Latest Funds for Ngos in Developing Countries Funding Opportunities for Ngos in Africa Funds for Ngos in Developing Countries Call for Proposal Call for Proposals 2025 for Developing Countries Current Call for Proposals Call for Proposals 2025 for Developing Countries Call for Proposal 2025 Call for Funding Proposals 2025 Call for Proposals 2025 Africa Call for Proposals Developing Countries 2025 Call for Proposals Grants Concept Note How to Write a Concept Note for Research Concept Note Sample Pdf Concept Note Guidelines Concept Note Pdf Sample Concept Note for Funding Concept Note Sample for an Event Concept Note Template Usaid Concept Note Format Pdf Nigeria Funding Opportunities Norwegian+grants for Africa Nrf Call for Proposals Nsf Open Research Grants for Ngos and Individuals From Developing Countries Organizations That Give Grants to Individuals Organizations That Help Pay Bills Personal Government Grants Personal Grants Personal Grants 2023 Personal Grants 2024 Personal Grants 2025 Personal Grants for Single Mothers Personal Grants Individuals Phd Grants for African Students Phd Psychology Scholarships PhD Research Grants 2023 Phd Research Grants 2023 Phd Research Grants 2024 Phd Research Grants 2025 Phd Research Grants for Developing Countries 2023 Phd Research Grants for Developing Countries 2024 Phd Research Grants for Developing Countries 2025 Phd Scholarships 2023 Phd Scholarships 2023/2023 Phd Scholarships 2025 Phd Scholarships for African Students 2023 Phd Scholarships for African Students 2024 Phd Scholarships for African Students 2025 Phd Scholarships for Developing Countries Phd Scholarships for Developing Countries 2023 Phd Scholarships for Developing Countries 2024 Phd Scholarships for Developing Countries 2025 Phd Scholarships for International Students 2023 Phd Scholarships for International Students 2024 Phd Scholarships for International Students 2025 Phd Scholarships for Nigerian Students 2023 Phd Scholarships for Nigerian Students 2024 Phd Scholarships for Nigerian Students 2025 Phd Scholarships in Africa Phd Scholarships in Australia Phd Scholarships in Nigeria - Scholarshipportal Phd Scholarships in South Africa Phd | Funding Opportunities Philanthropist Email Addresses Philanthropist Websites Philanthropists That Donate to Individuals Philanthropists Who Help the Poor Philanthropy Grants for Individuals Private Foundation Grants to Individuals Private Grants for Individuals Programs to Help Pay Electric Bills Psychology Research Grants Rent Assistance for Single Moms Research Africa Funding Opportunities Research Fund Grants Research Fund Grants Africa Research Fund Grants Kenya Research Funding for Developing Countries Research Funding for the Field of Clinical Psychology at a Postgraduate Level. Research Funding in Kenya Research Funding Opportunities Research Funding Opportunities 2023 Research Funding Opportunities 2024 Research Funding Opportunities Developing Countries Research Funding Opportunities for Africans Research Funding Opportunities for Americans Research Funding Opportunities for Asians Research Funding Opportunities for Developing Countries Research Funding Opportunities for Indians Research Funding Opportunities for Investigators Research Funding Opportunities for Kenyans Research Funding Opportunities for Nigerians Research Funding Opportunities for South Africans Research Funding Sources Research Grant 2023 Research Grant 2024 Research Grant 2025 Research Grant Definition Research Grant for Developing Countries 2023 Research Grant for Developing Countries 2024 Research Grant for Developing Countries 2025 Research Grant for Nigerian Master Student Research Grant for Nigerian Master Students Research Grant for Nigerian Masters Student Research Grant for Nigerian Masters Students Research Grant for Nigerian Phd Student Research Grant for Nigerian Phd Students Research Grant in Animal Science for Africa Research Grant Opportunities Research Grants Research Grants + Africa + 2023 Research Grants + Africa + 2024 Research Grants + Africa + 2025 Research Grants 2023 Research Grants 2024 Research Grants 2025 Research Grants for African Researchers 2023 Research Grants for African Researchers 2024 Research Grants for African Researchers 2025 Research Grants for Developing Countries Research Grants for Developing Countries 2023 Research Grants for Developing Countries 2024 Research Grants for Developing Countries 2025 Research Grants for Graduate Students Research Grants for Individuals Research Grants for Phd Students Research Grants for PhD Students Research Grants for PhD Students From Developing Countries Research Grants for Phd Students From Developing Countries Research Grants for Phd Students in Africa Research Grants for PhD Students in Africa 2023 Research Grants for Phd Students in Africa 2023 Research Grants for PhD Students in Africa 2024 Research Grants for Phd Students in Africa 2024 Research Grants for Phd Students in Africa 2025 Research Grants for Road Safety in the Gambia Research Grants in Africa Research Grants in Africa 2024 Research Grants in Developing Countries 2023 Research Grants in Developing Countries 2025 Research Grants in Kenya 2023 Research Grants Social Sciences Research on African Union Road Safety 2023 Road Safety Grants 2023 Road Safety Summit Salvation Army Help With Utility Bills Sandwich Phd Scholarship for Developing Countries 2023 Sandwich Phd Scholarship for Developing Countries 2024 Sandwich Phd Scholarship for Developing Countries 2025 Scholarships for Phd Students in Nigeria Scientific Research Funding Small Grants for Cbos in Developing Countries Small Grants for Developing Countries Small Grants for Developing Countries 2023 Small Grants for Developing Countries 2024 Small Grants for Developing Countries 2025 Small Grants for Early Career African Researchers Small Grants for Individuals in Developing Countries Small Grants for Individuals in Developing Countries 2023 Small Grants for Individuals in Developing Countries 2024 Small Grants for Ngos in Developing Countries Small Grants for Ngos in Developing Countries 2023 Small Grants for Ngos in Developing Countries 2024 Small Grants for Ngos in Developing Countries 2025 Small Research Grants Small Research Grants for Developing Countries Small Research Grants for Developing Countries 2023 Small Research Grants for Developing Countries 2024 Small Research Grants for Developing Countries 2025 Small Research Grants for Individuals Small Research Grants for Individuals 2023 Small Research Grants for Individuals 2024 Small Research Grants for Individuals 2025 Small Research Grants for Individuals in Developing Countries 2023 Small Research Grants for Individuals in Developing Countries 2024 South Africa Funding Opportunities Sport Psychology Scholarships Swedish Scholarships for African Students The Career Advancement Scholarship Uganda Funding Opportunities Undergraduate Scholarships for African Students Undergraduate Scholarships for African Students 2023 Undergraduate Scholarships for African Students 2024 Undergraduate Scholarships for African Students 2025 Undergraduate Scholarships for African Students in Canada Undergraduate Scholarships for African Students to Study Abroad Unesco Research Grants 2023 Usaid Call for Proposals 2023 Kenya Usaid Call for Proposals 2024 Kenya Usaid Funding Opportunities 2023 Usaid Funding Opportunities 2024 Usaid Grant Application 2023 Usaid Grant Application 2024 Usaid Grant Application Form Usaid Grants 2023 Usaid Grants 2024 Usaid Grants Kenya 2023 Usaid Grants Kenya 2024 Usaid Kenya Funding Opportunities We're Now Accepting Applications We're Now Accepting Grant Applications We're Now Accepting Pitches - Make the Impossible Possible Wealthy People Willing to Help Those in Need What Are Funding Opportunities? What Are Rfp Requirements? What Are the 4 Types of Grants? What Does a Funding Proposal Look Like? What Grants Do I Qualify for What is a Call for Proposal? What is a Funding Proposal? What is a Project Grant? What is the Average Salary of a Grant Writer? What is the Format for a Proposal? What Percentage of Grant Proposals Are Funded? Why is Grant Writing So Hard? World Bank Call for Proposals 2023 World Bank Call for Proposals 2024 World Bank Road Safety Worldwide Research Grants Youth Empowerment Fund 2023 Youth Empowerment Fund 2024 Youth Empowerment Grants 2023 Kenya Youth Empowerment Grants 2024 Kenya Youth Fund Application Form 2023 Youth Fund Application Form 2024 Youth Fund Mobile Loan Youth Grants in Africa 2023 Youth Grants in Africa 2024 Youth Grants in Africa 2025 Youth Grants in Kenya 2023 Youth Grants in Kenya 2024 Youth Projects 2023 Youth Projects 2024 Youth Projects 2025 Grant Available for Researchers in Low Income Countries Grant for Researchers in Low Income Countries Research Grant for Developing Countries 2023 Research Funding Opportunities 2023 Research Grants for Young Scientists in Developing Countries Call for Research Proposals 2023 for Developing Countries Research Grants for African Researchers 2023 Research Funding Opportunities in Kenya International Research Grant 2023 Health Research Grant for Developing Countries 2023 Grant Available for Researchers in Low Income Countries Grant for Researchers in Low Income Countries Research Grant for Developing Countries 2024 Research Funding Opportunities 2024 Research Grants for Young Scientists in Developing Countries Call for Research Proposals 2024 for Developing Countries Research Grants for African Researchers 2024 Research Funding Opportunities in Kenya International Research Grant 2024 Health Research Grant for Developing Countries 2024