NNIA Scholarship Program
Postgraduate Scholarships » International Scholarships » University Scholarships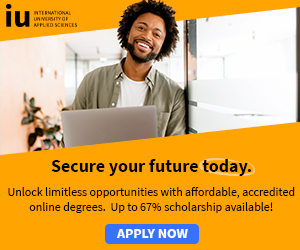 NNIA Scholarship Program:
The purpose of the programme is to support a candidate(s) in the acquisition of a postgraduate degree at the Master's level, the provision of a defined service, the acquisition of skills or the promotion/development of intra- and inter-institutional exchange, and training and research networks.
The annual number of awards and the extent thereof is subject to the availability of funds.
All applications should be in the areas of maternal and child health and/or nutrition and should be of relevance to the health problems of the country or region of the researcher.
Preference will be given to those who are not well-established researchers.
Application procedure:
All applications should be submitted with sufficient detail so as to enable the thorough assessment of the proposed activity.
Closing dates for submission of completed application
First Closing date for submission of applications to the NNIA's Coordinator is 31st December of each year.
Second Closing date for submission of applications to the NNIA's Coordinator is 31st June of each year.

All correspondence and applications, by post or fax, must be submitted to the NNIA Coordinator:

Mrs Trish Robinson,

Nestlé SA (Pty) Ltd,

P.O. Box 50616,

Randburg, 2125, South Africa,

Fax No: +27 (11) 889 6737.

Email: Trish.Robinson [at] za.nestle.com

For more information see; NNIA Scholarship Program

More: Postgraduate Scholarships » International Scholarships » University Scholarships