NGO Safety Programme Job
Africa Job » NGO Job » Job in Nairobi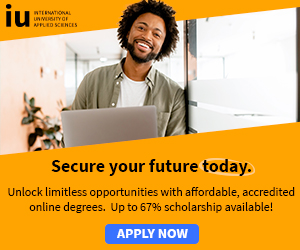 Position:
Logistics Assistant
Location: Kenya (Nairobi) with some travel to Somalia
NSP Background
The NGO Safety Program (NSP) for Somalia / Somaliland is a program created by NGOs, which aims at supporting International and National NGOs to operate safely and securely in Somalia / Somaliland.
Keys responsibilities:
Procurement
In link with the Senior Administrative and Finance officer, organize the procurement (quotations, tender) of all the goods and services both for Kenya and Somalia
Ensure the purchasing process is respected , and ensure proper document is supporting all the purchases
Ensure goods and services procured are at a good value for NSP
Supervision of office supplies

Travelling
Organize flight bookings for all staff and goods , and ensure all staff and goods have proper documentation before travelling
Ensure good working relations with main flights partner (EC, ECHO, UNHAS, private companies)
Track all NSP travel logistics issues related to visas, flight bookings

Vehicle supervision
Monitoring of vehicle related documentation (insurance)
In link with the driver, ensure cars are properly serviced,
In link with the driver, ensure fuel consumption is recorded and as per standards

Office maintenance
Ensure offices premises are in good shape and properly maintained (plumber, electricity, minor works)
Ensure Security services are properly delivered

Asset Follow-up
Maintain and update the inventory list as per DRC/ NSP requirements and submit monthly reports.
Ensure all assets are tagged and keep record of movement of assets.

IT
Ensure all IT equipment are functional and properly serviced

Reporting:
Prepare monthly inventory
Participate in staff meetings

General

Commitments: DRC has a Humanitarian Accountability Framework, outlining its global accountability commitments. All staff are required to contribute to the achievement of this framework (http://www.drc.dk/HAF.4265.0.html)

Posting details:
Diploma in Business Administration
This position is Nairobi-based with travel (15 %) to Somalia. Somalia is a hazardous environment the selected candidate must adhere to all security precautions and contribute to the security of the team. He must be able to exercise a large degree of common sense and personal discipline.
The position requires the holder to be able to undertake tasking at short notice with due regard to the security environment
The position requires the holder to be able to work effectively and efficiently unsupervised. The selected candidate must be able to plan and manage their own time effectively. The holder must exercise a strong work ethic and take responsibility for his/her own actions.
This position requires a high degree of flexibility with respect to working hours

Qualification:
Diploma in Business Administration.

Computer skills:
Knowledge of Word, Excel, PowerPoint, Internet

Experience:
2 years of experience in Office Administration positions

Application:

Please send your applications to info [a] somaliangoconsortium.org

Subject: Logistics Assistant

For More Information and Application, Please Visit;NGO Safety Programme Jobs

More: NGO Jobs » International Jobs » Development Jobs