NGO Grants for Developing Countries - Fetzer Institute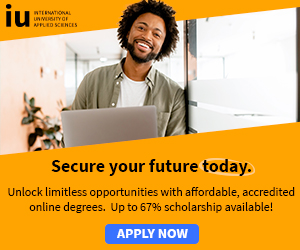 Non Profit Funding » Funding for Organisations » Grants for Developing Countries
Free Scholarship + Free Tablet! - Every Registered Student Receives a Free Scholarship and Tablet!*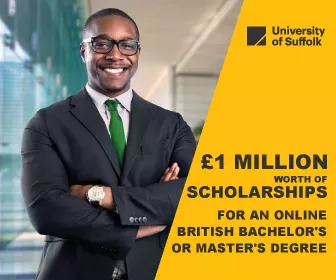 NGO Grants for Developing Countries: The Fetzer Institute is organizing a competition in which is it offering $25,000 awards to NGOs.
The objective of the competition is to recognize, celebrate, and honor the good work done by a vast array of public service organizations while deepening its understanding of the connection between the Fetzer mission and the broader NGO/nonprofit world.
Referred to as "What in the World are you doing?" this competition allows organizations around the world to submit entries on the work they are doing.
Whether it is feeding the hungry, building homes, teaching kids, supporting social entrepreneurs, cleaning streams and rivers, making art or embarking on one of a million other noble pursuits, NGOs are invited to tell their stories about their work leading to making the world a better place.
There are two $25,000 awards – one for the US-based nonprofit and one for an NGO outside the United States.
Entries will be featured in the Global Gallery of Love and Forgiveness — a showcase of inspiring videos from around the world. And public voting for the MOST LOVED project will determine the winner of a $5000 award given by the Fetzer Institute.
Nonprofit organizations/NGOs working for a minimum of 3 years at local, national, or international levels, as well as public/private partnerships performing public service functions on a not-for-profit basis, are eligible for submission to the award.
Fetzer is particularly looking for applications from developing countries and countries in conflict and/or transition.
For more scholarship information and application, see: NGO Grants for Developing Countries - Fetzer Institute
More: Non Profit Funding » Funding for Organisations » Grants for Developing Countries » European Grants for Developing Countries » Information on NGO Grants and Funding - Funds for NGOs
Scholarships for African Students » Undergraduate Scholarships » African Women Scholarships & Grants » Developing Countries Scholarships » Erasmus Mundus Scholarships for Developing Countries » Fellowship Programs » Funding Grants for NGOs » Government Scholarships » LLM Scholarships » MBA Scholarships » PhD and Masters by Research Scholarships » Public Health Scholarships - MPH Scholarships » Refugees Scholarships » Research Grants » Scholarships and Grants
Scholarships in Australia » Scholarships in Belgium » Scholarships in Canada » Scholarships in Germany » Scholarships in Italy » Scholarships in Japan » Scholarships in Korea » Scholarships in Netherlands » Scholarships in UK » Scholarships in USA
NGO Grants for Developing Countries - Funds for NGOs – Funding – NGO Grants - NGO Grants for Developing Countries - Funds for NGOs – Funding – NGO Grants
Call for Proposals in Afghanistan Call for Proposals in Albania Call for Proposals in Algeria Call for Proposals in Andorra Call for Proposals in Angola Call for Proposals in Antigua and Barbuda Call for Proposals in Argentina Call for Proposals in Armenia Call for Proposals in Aruba Call for Proposals in Australia Call for Proposals in Austria Call for Proposals in Azerbaijan Call for Proposals in Bahamas Call for Proposals in Bahrain Call for Proposals in Bangladesh Call for Proposals in Barbados Call for Proposals in Belarus Call for Proposals in Belgium Call for Proposals in Belize Call for Proposals in Benin Call for Proposals in Bhutan Call for Proposals in Bolivia Call for Proposals in Bosnia and Herzegovina Call for Proposals in Botswana Call for Proposals in Brazil Call for Proposals in Brunei Call for Proposals in Bulgaria Call for Proposals in Burkina Faso Call for Proposals in Burma Call for Proposals in Burundi Call for Proposals in Cabo Verde Call for Proposals in Cambodia Call for Proposals in Cameroon Call for Proposals in Canada Call for Proposals in Central African Republic Call for Proposals in Chad Call for Proposals in Chile Call for Proposals in China Call for Proposals in Colombia Call for Proposals in Comoros Call for Proposals in Congo, Call for Proposals in Costa Rica Call for Proposals in Cote d'Ivoire Call for Proposals in Croatia Call for Proposals in Cuba Call for Proposals in Curacao Call for Proposals in Cyprus Call for Proposals in Czechia Call for Proposals in Democratic Republic of the Congo Call for Proposals in Denmark Call for Proposals in Djibouti Call for Proposals in Dominica Call for Proposals in Dominican Republic Call for Proposals in East Timor Call for Proposals in Ecuador Call for Proposals in Egypt Call for Proposals in El Salvador Call for Proposals in Equatorial Guinea Call for Proposals in Eritrea Call for Proposals in Estonia Call for Proposals in Eswatini Call for Proposals in Ethiopia Call for Proposals in Fiji Call for Proposals in Finland Call for Proposals in France Call for Proposals in Gabon Call for Proposals in Gambia Call for Proposals in Georgia Call for Proposals in Germany Call for Proposals in Ghana Call for Proposals in Greece Call for Proposals in Grenada Call for Proposals in Guatemala Call for Proposals in Guinea Call for Proposals in Guinea-Bissau Call for Proposals in Guyana Call for Proposals in Haiti Call for Proposals in Holy See Call for Proposals in Honduras Call for Proposals in Hong Kong Call for Proposals in Hungary Call for Proposals in Iceland Call for Proposals in India Call for Proposals in Indonesia Call for Proposals in Iran Call for Proposals in Iraq Call for Proposals in Ireland Call for Proposals in Israel Call for Proposals in Italy Call for Proposals in Jamaica Call for Proposals in Japan Call for Proposals in Jordan Call for Proposals in Kazakhstan Call for Proposals in Kenya Call for Proposals in Kiribati Call for Proposals in Kosovo Call for Proposals in Kuwait Call for Proposals in Kyrgyzstan Call for Proposals in Laos Call for Proposals in Latvia Call for Proposals in Lebanon Call for Proposals in Lesotho Call for Proposals in Liberia Call for Proposals in Libya Call for Proposals in Liechtenstein Call for Proposals in Lithuania Call for Proposals in Luxembourg Call for Proposals in Macau Call for Proposals in Macedonia Call for Proposals in Madagascar Call for Proposals in Malawi Call for Proposals in Malaysia Call for Proposals in Maldives Call for Proposals in Mali Call for Proposals in Malta Call for Proposals in Marshall Islands Call for Proposals in Mauritania Call for Proposals in Mauritius Call for Proposals in Mexico Call for Proposals in Micronesia Call for Proposals in Moldova Call for Proposals in Monaco Call for Proposals in Mongolia Call for Proposals in Montenegro Call for Proposals in Morocco Call for Proposals in Mozambique Call for Proposals in Namibia Call for Proposals in Nauru Call for Proposals in Nepal Call for Proposals in Netherlands Call for Proposals in New Zealand Call for Proposals in Nicaragua Call for Proposals in Niger Call for Proposals in Nigeria Call for Proposals in North Korea Call for Proposals in Norway Call for Proposals in Oman Call for Proposals in Pakistan Call for Proposals in Palau Call for Proposals in Palestinian Territories Call for Proposals in Panama Call for Proposals in Papua New Guinea Call for Proposals in Paraguay Call for Proposals in Peru Call for Proposals in Philippines Call for Proposals in Poland Call for Proposals in Portugal Call for Proposals in Qatar Call for Proposals in Romania Call for Proposals in Russia Call for Proposals in Rwanda Call for Proposals in Saint Kitts and Nevis Call for Proposals in Saint Lucia Call for Proposals in Saint Vincent and the Grenadines Call for Proposals in Samoa Call for Proposals in San Marino Call for Proposals in Sao Tome and Principe Call for Proposals in Saudi Arabia Call for Proposals in Senegal Call for Proposals in Serbia Call for Proposals in Seychelles Call for Proposals in Sierra Leone Call for Proposals in Singapore Call for Proposals in Sint Maarten Call for Proposals in Slovakia Call for Proposals in Slovenia Call for Proposals in Solomon Islands Call for Proposals in Somalia Call for Proposals in South Africa Call for Proposals in South Korea Call for Proposals in South Sudan Call for Proposals in Spain Call for Proposals in Sri Lanka Call for Proposals in Sudan Call for Proposals in Suriname Call for Proposals in Swaziland Call for Proposals in Sweden Call for Proposals in Switzerland Call for Proposals in Syria Call for Proposals in Taiwan Call for Proposals in Tajikistan Call for Proposals in Tanzania Call for Proposals in Thailand Call for Proposals in Timor-Leste Call for Proposals in Togo Call for Proposals in Tonga Call for Proposals in Trinidad and Tobago Call for Proposals in Tunisia Call for Proposals in Turkey Call for Proposals in Turkmenistan Call for Proposals in Tuvalu Call for Proposals in Uganda Call for Proposals in Ukraine Call for Proposals in United Arab Emirates Call for Proposals in United Kingdom Call for Proposals in Uruguay Call for Proposals in Uzbekistan Call for Proposals in Vanuatu Call for Proposals in Venezuela Call for Proposals in Vietnam Call for Proposals in Yemen Call for Proposals in Zambia Call for Proposals in Zimbabwe
Call for Proposals for Afghanistan Call for Proposals for Albania Call for Proposals for Algeria Call for Proposals for Andorra Call for Proposals for Angola Call for Proposals for Antigua and Barbuda Call for Proposals for Argentfora Call for Proposals for Armenia Call for Proposals for Aruba Call for Proposals for Australia Call for Proposals for Austria Call for Proposals for Azerbaijan Call for Proposals for Bahamas Call for Proposals for Bahrafor Call for Proposals for Bangladesh Call for Proposals for Barbados Call for Proposals for Belarus Call for Proposals for Belgium Call for Proposals for Belize Call for Proposals for Benfor Call for Proposals for Bhutan Call for Proposals for Bolivia Call for Proposals for Bosnia and Herzegovina Call for Proposals for Botswana Call for Proposals for Brazil Call for Proposals for Brunei Call for Proposals for Bulgaria Call for Proposals for Burkfora Faso Call for Proposals for Burma Call for Proposals for Burundi Call for Proposals for Cabo Verde Call for Proposals for Cambodia Call for Proposals for Cameroon Call for Proposals for Canada Call for Proposals for Central African Republic Call for Proposals for Chad Call for Proposals for Chile Call for Proposals for Chfora Call for Proposals for Colombia Call for Proposals for Comoros Call for Proposals for Congo, Call for Proposals for Costa Rica Call for Proposals for Cote d'Ivoire Call for Proposals for Croatia Call for Proposals for Cuba Call for Proposals for Curacao Call for Proposals for Cyprus Call for Proposals for Czechia Call for Proposals for Democratic Republic of the Congo Call for Proposals for Denmark Call for Proposals for Djibouti Call for Proposals for Dominica Call for Proposals for Dominican Republic Call for Proposals for East Timor Call for Proposals for Ecuador Call for Proposals for Egypt Call for Proposals for El Salvador Call for Proposals for Equatorial Guinea Call for Proposals for Eritrea Call for Proposals for Estonia Call for Proposals for Eswatfori Call for Proposals for Ethiopia Call for Proposals for Fiji Call for Proposals for Fforland Call for Proposals for France Call for Proposals for Gabon Call for Proposals for Gambia Call for Proposals for Georgia Call for Proposals for Germany Call for Proposals for Ghana Call for Proposals for Greece Call for Proposals for Grenada Call for Proposals for Guatemala Call for Proposals for Guinea Call for Proposals for Guinea-Bissau Call for Proposals for Guyana Call for Proposals for Haiti Call for Proposals for Holy See Call for Proposals for Honduras Call for Proposals for Hong Kong Call for Proposals for Hungary Call for Proposals for Iceland Call for Proposals for India Call for Proposals for Indonesia Call for Proposals for Iran Call for Proposals for Iraq Call for Proposals for Ireland Call for Proposals for Israel Call for Proposals for Italy Call for Proposals for Jamaica Call for Proposals for Japan Call for Proposals for Jordan Call for Proposals for Kazakhstan Call for Proposals for Kenya Call for Proposals for Kiribati Call for Proposals for Kosovo Call for Proposals for Kuwait Call for Proposals for Kyrgyzstan Call for Proposals for Laos Call for Proposals for Latvia Call for Proposals for Lebanon Call for Proposals for Lesotho Call for Proposals for Liberia Call for Proposals for Libya Call for Proposals for Liechtenstefor Call for Proposals for Lithuania Call for Proposals for Luxembourg Call for Proposals for Macau Call for Proposals for Macedonia Call for Proposals for Madagascar Call for Proposals for Malawi Call for Proposals for Malaysia Call for Proposals for Maldives Call for Proposals for Mali Call for Proposals for Malta Call for Proposals for Marshall Islands Call for Proposals for Mauritania Call for Proposals for Mauritius Call for Proposals for Mexico Call for Proposals for Micronesia Call for Proposals for Moldova Call for Proposals for Monaco Call for Proposals for Mongolia Call for Proposals for Montenegro Call for Proposals for Morocco Call for Proposals for Mozambique Call for Proposals for Namibia Call for Proposals for Nauru Call for Proposals for Nepal Call for Proposals for Netherlands Call for Proposals for New Zealand Call for Proposals for Nicaragua Call for Proposals for Niger Call for Proposals for Nigeria Call for Proposals for North Korea Call for Proposals for Norway Call for Proposals for Oman Call for Proposals for Pakistan Call for Proposals for Palau Call for Proposals for Palestforian Territories Call for Proposals for Panama Call for Proposals for Papua New Guinea Call for Proposals for Paraguay Call for Proposals for Peru Call for Proposals for Philippfores Call for Proposals for Poland Call for Proposals for Portugal Call for Proposals for Qatar Call for Proposals for Romania Call for Proposals for Russia Call for Proposals for Rwanda Call for Proposals for Saint Kitts and Nevis Call for Proposals for Saint Lucia Call for Proposals for Saint Vincent and the Granadines Call for Proposals for Samoa Call for Proposals for San Marforo Call for Proposals for Sao Tome and Prforcipe Call for Proposals for Saudi Arabia Call for Proposals for Senegal Call for Proposals for Serbia Call for Proposals for Seychelles Call for Proposals for Sierra Leone Call for Proposals for Sforgapore Call for Proposals for Sfort Maarten Call for Proposals for Slovakia Call for Proposals for Slovenia Call for Proposals for Solomon Islands Call for Proposals for Somalia Call for Proposals for South Africa Call for Proposals for South Korea Call for Proposals for South Sudan Call for Proposals for Spafor Call for Proposals for Sri Lanka Call for Proposals for Sudan Call for Proposals for Surforame Call for Proposals for Swaziland Call for Proposals for Sweden Call for Proposals for Switzerland Call for Proposals for Syria Call for Proposals for Taiwan Call for Proposals for Tajikistan Call for Proposals for Tanzania Call for Proposals for Thailand Call for Proposals for Timor-Leste Call for Proposals for Togo Call for Proposals for Tonga Call for Proposals for Trforidad and Tobago Call for Proposals for Tunisia Call for Proposals for Turkey Call for Proposals for Turkmenistan Call for Proposals for Tuvalu Call for Proposals for Uganda Call for Proposals for Ukrafore Call for Proposals for United Arab Emirates Call for Proposals for United Kforgdom Call for Proposals for Uruguay Call for Proposals for Uzbekistan Call for Proposals for Vanuatu Call for Proposals for Venezuela Call for Proposals for Vietnam Call for Proposals for Yemen Call for Proposals for Zambia Call for Proposals for Zimbabwe
Afghanistan Call for Proposals Albania Call for Proposals Algeria Call for Proposals Andorra Call for Proposals Angola Call for Proposals Antigua and Barbuda Call for Proposals Argentina Call for Proposals Armenia Call for Proposals Aruba Call for Proposals Australia Call for Proposals Austria Call for Proposals Azerbaijan Call for Proposals Bahamas Call for Proposals Bahrain Call for Proposals Bangladesh Call for Proposals Barbados Call for Proposals Belarus Call for Proposals Belgium Call for Proposals Belize Call for Proposals Benin Call for Proposals Bhutan Call for Proposals Bolivia Call for Proposals Bosnia and Herzegovina Call for Proposals Botswana Call for Proposals Brazil Call for Proposals Brunei Call for Proposals Bulgaria Call for Proposals Burkina Faso Call for Proposals Burma Call for Proposals Burundi Call for Proposals Cabo Verde Call for Proposals Cambodia Call for Proposals Cameroon Call for Proposals Canada Call for Proposals Central African Republic Call for Proposals Chad Call for Proposals Chile Call for Proposals China Call for Proposals Colombia Call for Proposals Comoros Call for Proposals Congo, Call for Proposals Costa Rica Call for Proposals Cote d'Ivoire Call for Proposals Croatia Call for Proposals Cuba Call for Proposals Curacao Call for Proposals Cyprus Call for Proposals Czechia Call for Proposals Democratic Republic of the Congo Call for Proposals Denmark Call for Proposals Djibouti Call for Proposals Dominica Call for Proposals Dominican Republic Call for Proposals East Timor Call for Proposals Ecuador Call for Proposals Egypt Call for Proposals El Salvador Call for Proposals Equatorial Guinea Call for Proposals Eritrea Call for Proposals Estonia Call for Proposals Eswatini Call for Proposals Ethiopia Call for Proposals Fiji Call for Proposals Finland Call for Proposals France Call for Proposals Gabon Call for Proposals Gambia Call for Proposals Georgia Call for Proposals Germany Call for Proposals Ghana Call for Proposals Greece Call for Proposals Grenada Call for Proposals Guatemala Call for Proposals Guinea Call for Proposals Guinea-Bissau Call for Proposals Guyana Call for Proposals Haiti Call for Proposals Holy See Call for Proposals Honduras Call for Proposals Hong Kong Call for Proposals Hungary Call for Proposals Iceland Call for Proposals India Call for Proposals Indonesia Call for Proposals Iran Call for Proposals Iraq Call for Proposals Ireland Call for Proposals Israel Call for Proposals Italy Call for Proposals Jamaica Call for Proposals Japan Call for Proposals Jordan Call for Proposals Kazakhstan Call for Proposals Kenya Call for Proposals Kiribati Call for Proposals Kosovo Call for Proposals Kuwait Call for Proposals Kyrgyzstan Call for Proposals Laos Call for Proposals Latvia Call for Proposals Lebanon Call for Proposals Lesotho Call for Proposals Liberia Call for Proposals Libya Call for Proposals Liechtenstein Call for Proposals Lithuania Call for Proposals Luxembourg Call for Proposals Macau Call for Proposals Macedonia Call for Proposals Madagascar Call for Proposals Malawi Call for Proposals Malaysia Call for Proposals Maldives Call for Proposals Mali Call for Proposals Malta Call for Proposals Marshall Islands Call for Proposals Mauritania Call for Proposals Mauritius Call for Proposals Mexico Call for Proposals Micronesia Call for Proposals Moldova Call for Proposals Monaco Call for Proposals Mongolia Call for Proposals Montenegro Call for Proposals Morocco Call for Proposals Mozambique Call for Proposals Namibia Call for Proposals Nauru Call for Proposals Nepal Call for Proposals Netherlands Call for Proposals New Zealand Call for Proposals Nicaragua Call for Proposals Niger Call for Proposals Nigeria Call for Proposals North Korea Call for Proposals Norway Call for Proposals Oman Call for Proposals Pakistan Call for Proposals Palau Call for Proposals Palestinian Territories Call for Proposals Panama Call for Proposals Papua New Guinea Call for Proposals Paraguay Call for Proposals Peru Call for Proposals Philippines Call for Proposals Poland Call for Proposals Portugal Call for Proposals Qatar Call for Proposals Romania Call for Proposals Russia Call for Proposals Rwanda Call for Proposals Saint Kitts and Nevis Call for Proposals Saint Lucia Call for Proposals Saint Vincent and the Grenadines Call for Proposals Samoa Call for Proposals San Marino Call for Proposals Sao Tome and Principe Call for Proposals Saudi Arabia Call for Proposals Senegal Call for Proposals Serbia Call for Proposals Seychelles Call for Proposals Sierra Leone Call for Proposals Singapore Call for Proposals Sint Maarten Call for Proposals Slovakia Call for Proposals Slovenia Call for Proposals Solomon Islands Call for Proposals Somalia Call for Proposals South Africa Call for Proposals South Korea Call for Proposals South Sudan Call for Proposals Spain Call for Proposals Sri Lanka Call for Proposals Sudan Call for Proposals Suriname Call for Proposals Swaziland Call for Proposals Sweden Call for Proposals Switzerland Call for Proposals Syria Call for Proposals Taiwan Call for Proposals Tajikistan Call for Proposals Tanzania Call for Proposals Thailand Call for Proposals Timor-Leste Call for Proposals Togo Call for Proposals Tonga Call for Proposals Trinidad and Tobago Call for Proposals Tunisia Call for Proposals Turkey Call for Proposals Turkmenistan Call for Proposals Tuvalu Call for Proposals Uganda Call for Proposals Ukraine Call for Proposals United Arab Emirates Call for Proposals United Kingdom Call for Proposals Uruguay Call for Proposals Uzbekistan Call for Proposals Vanuatu Call for Proposals Venezuela Call for Proposals Vietnam Call for Proposals Yemen Call for Proposals Zambia Call for Proposals Zimbabwe Call for Proposals Call for Proposals
NGO Grants in Afghanistan NGO Grants in Albania NGO Grants in Algeria NGO Grants in Andorra NGO Grants in Angola NGO Grants in Antigua and Barbuda NGO Grants in Argentina NGO Grants in Armenia NGO Grants in Aruba NGO Grants in Australia NGO Grants in Austria NGO Grants in Azerbaijan NGO Grants in Bahamas NGO Grants in Bahrain NGO Grants in Bangladesh NGO Grants in Barbados NGO Grants in Belarus NGO Grants in Belgium NGO Grants in Belize NGO Grants in Benin NGO Grants in Bhutan NGO Grants in Bolivia NGO Grants in Bosnia and Herzegovina NGO Grants in Botswana NGO Grants in Brazil NGO Grants in Brunei NGO Grants in Bulgaria NGO Grants in Burkina Faso NGO Grants in Burma NGO Grants in Burundi NGO Grants in Cabo Verde NGO Grants in Cambodia NGO Grants in Cameroon NGO Grants in Canada NGO Grants in Central African Republic NGO Grants in Chad NGO Grants in Chile NGO Grants in China NGO Grants in Colombia NGO Grants in Comoros NGO Grants in Congo, NGO Grants in Costa Rica NGO Grants in Cote d'Ivoire NGO Grants in Croatia NGO Grants in Cuba NGO Grants in Curacao NGO Grants in Cyprus NGO Grants in Czechia NGO Grants in Democratic Republic of the Congo NGO Grants in Denmark NGO Grants in Djibouti NGO Grants in Dominica NGO Grants in Dominican Republic NGO Grants in East Timor NGO Grants in Ecuador NGO Grants in Egypt NGO Grants in El Salvador NGO Grants in Equatorial Guinea NGO Grants in Eritrea NGO Grants in Estonia NGO Grants in Eswatini NGO Grants in Ethiopia NGO Grants in Fiji NGO Grants in Finland NGO Grants in France NGO Grants in Gabon NGO Grants in Gambia NGO Grants in Georgia NGO Grants in Germany NGO Grants in Ghana NGO Grants in Greece NGO Grants in Grenada NGO Grants in Guatemala NGO Grants in Guinea NGO Grants in Guinea-Bissau NGO Grants in Guyana NGO Grants in Haiti NGO Grants in Holy See NGO Grants in Honduras NGO Grants in Hong Kong NGO Grants in Hungary NGO Grants in Iceland NGO Grants in India NGO Grants in Indonesia NGO Grants in Iran NGO Grants in Iraq NGO Grants in Ireland NGO Grants in Israel NGO Grants in Italy NGO Grants in Jamaica NGO Grants in Japan NGO Grants in Jordan NGO Grants in Kazakhstan NGO Grants in Kenya NGO Grants in Kiribati NGO Grants in Kosovo NGO Grants in Kuwait NGO Grants in Kyrgyzstan NGO Grants in Laos NGO Grants in Latvia NGO Grants in Lebanon NGO Grants in Lesotho NGO Grants in Liberia NGO Grants in Libya NGO Grants in Liechtenstein NGO Grants in Lithuania NGO Grants in Luxembourg NGO Grants in Macau NGO Grants in Macedonia NGO Grants in Madagascar NGO Grants in Malawi NGO Grants in Malaysia NGO Grants in Maldives NGO Grants in Mali NGO Grants in Malta NGO Grants in Marshall Islands NGO Grants in Mauritania NGO Grants in Mauritius NGO Grants in Mexico NGO Grants in Micronesia NGO Grants in Moldova NGO Grants in Monaco NGO Grants in Mongolia NGO Grants in Montenegro NGO Grants in Morocco NGO Grants in Mozambique NGO Grants in Namibia NGO Grants in Nauru NGO Grants in Nepal NGO Grants in Netherlands NGO Grants in New Zealand NGO Grants in Nicaragua NGO Grants in Niger NGO Grants in Nigeria NGO Grants in North Korea NGO Grants in Norway NGO Grants in Oman NGO Grants in Pakistan NGO Grants in Palau NGO Grants in Palestinian Territories NGO Grants in Panama NGO Grants in Papua New Guinea NGO Grants in Paraguay NGO Grants in Peru NGO Grants in Philippines NGO Grants in Poland NGO Grants in Portugal NGO Grants in Qatar NGO Grants in Romania NGO Grants in Russia NGO Grants in Rwanda NGO Grants in Saint Kitts and Nevis NGO Grants in Saint Lucia NGO Grants in Saint Vincent and the Grenadines NGO Grants in Samoa NGO Grants in San Marino NGO Grants in Sao Tome and Principe NGO Grants in Saudi Arabia NGO Grants in Senegal NGO Grants in Serbia NGO Grants in Seychelles NGO Grants in Sierra Leone NGO Grants in Singapore NGO Grants in Sint Maarten NGO Grants in Slovakia NGO Grants in Slovenia NGO Grants in Solomon Islands NGO Grants in Somalia NGO Grants in South Africa NGO Grants in South Korea NGO Grants in South Sudan NGO Grants in Spain NGO Grants in Sri Lanka NGO Grants in Sudan NGO Grants in Suriname NGO Grants in Swaziland NGO Grants in Sweden NGO Grants in Switzerland NGO Grants in Syria NGO Grants in Taiwan NGO Grants in Tajikistan NGO Grants in Tanzania NGO Grants in Thailand NGO Grants in Timor-Leste NGO Grants in Togo NGO Grants in Tonga NGO Grants in Trinidad and Tobago NGO Grants in Tunisia NGO Grants in Turkey NGO Grants in Turkmenistan NGO Grants in Tuvalu NGO Grants in Uganda NGO Grants in Ukraine NGO Grants in United Arab Emirates NGO Grants in United Kingdom NGO Grants in Uruguay NGO Grants in Uzbekistan NGO Grants in Vanuatu NGO Grants in Venezuela NGO Grants in Vietnam NGO Grants in Yemen NGO Grants in Zambia NGO Grants in Zimbabwe
NGO Grants for Afghanistan NGO Grants for Albania NGO Grants for Algeria NGO Grants for Andorra NGO Grants for Angola NGO Grants for Antigua and Barbuda NGO Grants for Argentfora NGO Grants for Armenia NGO Grants for Aruba NGO Grants for Australia NGO Grants for Austria NGO Grants for Azerbaijan NGO Grants for Bahamas NGO Grants for Bahrafor NGO Grants for Bangladesh NGO Grants for Barbados NGO Grants for Belarus NGO Grants for Belgium NGO Grants for Belize NGO Grants for Benfor NGO Grants for Bhutan NGO Grants for Bolivia NGO Grants for Bosnia and Herzegovfora NGO Grants for Botswana NGO Grants for Brazil NGO Grants for Brunei NGO Grants for Bulgaria NGO Grants for Burkfora Faso NGO Grants for Burma NGO Grants for Burundi NGO Grants for Cabo Verde NGO Grants for Cambodia NGO Grants for Cameroon NGO Grants for Canada NGO Grants for Central African Republic NGO Grants for Chad NGO Grants for Chile NGO Grants for Chfora NGO Grants for Colombia NGO Grants for Comoros NGO Grants for Congo, NGO Grants for Costa Rica NGO Grants for Cote d'Ivoire NGO Grants for Croatia NGO Grants for Cuba NGO Grants for Curacao NGO Grants for Cyprus NGO Grants for Czechia NGO Grants for Democratic Republic of the Congo NGO Grants for Denmark NGO Grants for Djibouti NGO Grants for Domforica NGO Grants for Domforican Republic NGO Grants for East Timor NGO Grants for Ecuador NGO Grants for Egypt NGO Grants for El Salvador NGO Grants for Equatorial Guinea NGO Grants for Eritrea NGO Grants for Estonia NGO Grants for Eswatini NGO Grants for Ethiopia NGO Grants for Fiji NGO Grants for Finland NGO Grants for France NGO Grants for Gabon NGO Grants for Gambia NGO Grants for Georgia NGO Grants for Germany NGO Grants for Ghana NGO Grants for Greece NGO Grants for Grenada NGO Grants for Guatemala NGO Grants for Guinea NGO Grants for Guinea-Bissau NGO Grants for Guyana NGO Grants for Haiti NGO Grants for Holy See NGO Grants for Honduras NGO Grants for Hong Kong NGO Grants for Hungary NGO Grants for Iceland NGO Grants for India NGO Grants for Indonesia NGO Grants for Iran NGO Grants for Iraq NGO Grants for Ireland NGO Grants for Israel NGO Grants for Italy NGO Grants for Jamaica NGO Grants for Japan NGO Grants for Jordan NGO Grants for Kazakhstan NGO Grants for Kenya NGO Grants for Kiribati NGO Grants for Kosovo NGO Grants for Kuwait NGO Grants for Kyrgyzstan NGO Grants for Laos NGO Grants for Latvia NGO Grants for Lebanon NGO Grants for Lesotho NGO Grants for Liberia NGO Grants for Libya NGO Grants for Liechtenstefor NGO Grants for Lithuania NGO Grants for Luxembourg NGO Grants for Macau NGO Grants for Macedonia NGO Grants for Madagascar NGO Grants for Malawi NGO Grants for Malaysia NGO Grants for Maldives NGO Grants for Mali NGO Grants for Malta NGO Grants for Marshall Islands NGO Grants for Mauritania NGO Grants for Mauritius NGO Grants for Mexico NGO Grants for Micronesia NGO Grants for Moldova NGO Grants for Monaco NGO Grants for Mongolia NGO Grants for Montenegro NGO Grants for Morocco NGO Grants for Mozambique NGO Grants for Namibia NGO Grants for Nauru NGO Grants for Nepal NGO Grants for Netherlands NGO Grants for New Zealand NGO Grants for Nicaragua NGO Grants for Niger NGO Grants for Nigeria NGO Grants for North Korea NGO Grants for Norway NGO Grants for Oman NGO Grants for Pakistan NGO Grants for Palau NGO Grants for Palestforian Territories NGO Grants for Panama NGO Grants for Papua New Guinea NGO Grants for Paraguay NGO Grants for Peru NGO Grants for Philippfores NGO Grants for Poland NGO Grants for Portugal NGO Grants for Qatar NGO Grants for Romania NGO Grants for Russia NGO Grants for Rwanda NGO Grants for Saint Kitts and Nevis NGO Grants for Saint Lucia NGO Grants for Saint Vincent and the Granadines NGO Grants for Samoa NGO Grants for San Marforo NGO Grants for Sao Tome and Prforcipe NGO Grants for Saudi Arabia NGO Grants for Senegal NGO Grants for Serbia NGO Grants for Seychelles NGO Grants for Sierra Leone NGO Grants for Sforgapore NGO Grants for Sfort Maarten NGO Grants for Slovakia NGO Grants for Slovenia NGO Grants for Solomon Islands NGO Grants for Somalia NGO Grants for South Africa NGO Grants for South Korea NGO Grants for South Sudan NGO Grants for Spafor NGO Grants for Sri Lanka NGO Grants for Sudan NGO Grants for Surforame NGO Grants for Swaziland NGO Grants for Sweden NGO Grants for Switzerland NGO Grants for Syria NGO Grants for Taiwan NGO Grants for Tajikistan NGO Grants for Tanzania NGO Grants for Thailand NGO Grants for Timor-Leste NGO Grants for Togo NGO Grants for Tonga NGO Grants for Trinidad and Tobago NGO Grants for Tunisia NGO Grants for Turkey NGO Grants for Turkmenistan NGO Grants for Tuvalu NGO Grants for Uganda NGO Grants for Ukraine NGO Grants for United Arab Emirates NGO Grants for United Kingdom NGO Grants for Uruguay NGO Grants for Uzbekistan NGO Grants for Vanuatu NGO Grants for Venezuela NGO Grants for Vietnam NGO Grants for Yemen NGO Grants for Zambia NGO Grants for Zimbabwe
Afghanistan NGO Grants Albania NGO Grants Algeria NGO Grants Andorra NGO Grants Angola NGO Grants Antigua and Barbuda NGO Grants Argentfora NGO Grants Armenia NGO Grants Aruba NGO Grants Australia NGO Grants Austria NGO Grants Azerbaijan NGO Grants Bahamas NGO Grants Bahrafor NGO Grants Bangladesh NGO Grants Barbados NGO Grants Belarus NGO Grants Belgium NGO Grants Belize NGO Grants Benfor NGO Grants Bhutan NGO Grants Bolivia NGO Grants Bosnia and Herzegovfora NGO Grants Botswana NGO Grants Brazil NGO Grants Brunei NGO Grants Bulgaria NGO Grants Burkfora Faso NGO Grants Burma NGO Grants Burundi NGO Grants Cabo Verde NGO Grants Cambodia NGO Grants Cameroon NGO Grants Canada NGO Grants Central African Republic NGO Grants Chad NGO Grants Chile NGO Grants Chfora NGO Grants Colombia NGO Grants Comoros NGO Grants Congo, NGO Grants Costa Rica NGO Grants Cote d'Ivoire NGO Grants Croatia NGO Grants Cuba NGO Grants Curacao NGO Grants Cyprus NGO Grants Czechia NGO Grants Democratic Republic of the Congo NGO Grants Denmark NGO Grants Djibouti NGO Grants Domforica NGO Grants Domforican Republic NGO Grants East Timor NGO Grants Ecuador NGO Grants Egypt NGO Grants El Salvador NGO Grants Equatorial Guinea NGO Grants Eritrea NGO Grants Estonia NGO Grants Eswatini NGO Grants Ethiopia NGO Grants Fiji NGO Grants Finland NGO Grants France NGO Grants Gabon NGO Grants Gambia NGO Grants Georgia NGO Grants Germany NGO Grants Ghana NGO Grants Greece NGO Grants Grenada NGO Grants Guatemala NGO Grants Guinea NGO Grants Guinea-Bissau NGO Grants Guyana NGO Grants Haiti NGO Grants Holy See NGO Grants Honduras NGO Grants Hong Kong NGO Grants Hungary NGO Grants Iceland NGO Grants India NGO Grants Indonesia NGO Grants Iran NGO Grants Iraq NGO Grants Ireland NGO Grants Israel NGO Grants Italy NGO Grants Jamaica NGO Grants Japan NGO Grants Jordan NGO Grants Kazakhstan NGO Grants Kenya NGO Grants Kiribati NGO Grants Kosovo NGO Grants Kuwait NGO Grants Kyrgyzstan NGO Grants Laos NGO Grants Latvia NGO Grants Lebanon NGO Grants Lesotho NGO Grants Liberia NGO Grants Libya NGO Grants Liechtenstefor NGO Grants Lithuania NGO Grants Luxembourg NGO Grants Macau NGO Grants Macedonia NGO Grants Madagascar NGO Grants Malawi NGO Grants Malaysia NGO Grants Maldives NGO Grants Mali NGO Grants Malta NGO Grants Marshall Islands NGO Grants Mauritania NGO Grants Mauritius NGO Grants Mexico NGO Grants Micronesia NGO Grants Moldova NGO Grants Monaco NGO Grants Mongolia NGO Grants Montenegro NGO Grants Morocco NGO Grants Mozambique NGO Grants Namibia NGO Grants Nauru NGO Grants Nepal NGO Grants Netherlands NGO Grants New Zealand NGO Grants Nicaragua NGO Grants Niger NGO Grants Nigeria NGO Grants North Korea NGO Grants Norway NGO Grants Oman NGO Grants Pakistan NGO Grants Palau NGO Grants Palestforian Territories NGO Grants Panama NGO Grants Papua New Guinea NGO Grants Paraguay NGO Grants Peru NGO Grants Philippfores NGO Grants Poland NGO Grants Portugal NGO Grants Qatar NGO Grants Romania NGO Grants Russia NGO Grants Rwanda NGO Grants Saint Kitts and Nevis NGO Grants Saint Lucia NGO Grants Saint Vincent and the Granadines NGO Grants Samoa NGO Grants San Marforo NGO Grants Sao Tome and Prforcipe NGO Grants Saudi Arabia NGO Grants Senegal NGO Grants Serbia NGO Grants Seychelles NGO Grants Sierra Leone NGO Grants Sforgapore NGO Grants Sfort Maarten NGO Grants Slovakia NGO Grants Slovenia NGO Grants Solomon Islands NGO Grants Somalia NGO Grants South Africa NGO Grants South Korea NGO Grants South Sudan NGO Grants Spafor NGO Grants Sri Lanka NGO Grants Sudan NGO Grants Surforame NGO Grants Swaziland NGO Grants Sweden NGO Grants Switzerland NGO Grants Syria NGO Grants Taiwan NGO Grants Tajikistan NGO Grants Tanzania NGO Grants Thailand NGO Grants Timor-Leste NGO Grants Togo NGO Grants Tonga NGO Grants Trinidad and Tobago NGO Grants Tunisia NGO Grants Turkey NGO Grants Turkmenistan NGO Grants Tuvalu NGO Grants Uganda NGO Grants Ukraine NGO Grants United Arab Emirates NGO Grants United Kingdom NGO Grants Uruguay NGO Grants Uzbekistan NGO Grants Vanuatu NGO Grants Venezuela NGO Grants Vietnam NGO Grants Yemen NGO Grants Zambia NGO Grants Zimbabwe NGO Grants
Afghanistan NGO Funding Albania NGO Funding Algeria NGO Funding Andorra NGO Funding Angola NGO Funding Antigua and Barbuda NGO Funding Argentfora NGO Funding Armenia NGO Funding Aruba NGO Funding Australia NGO Funding Austria NGO Funding Azerbaijan NGO Funding Bahamas NGO Funding Bahrafor NGO Funding Bangladesh NGO Funding Barbados NGO Funding Belarus NGO Funding Belgium NGO Funding Belize NGO Funding Benfor NGO Funding Bhutan NGO Funding Bolivia NGO Funding Bosnia and Herzegovfora NGO Funding Botswana NGO Funding Brazil NGO Funding Brunei NGO Funding Bulgaria NGO Funding Burkfora Faso NGO Funding Burma NGO Funding Burundi NGO Funding Cabo Verde NGO Funding Cambodia NGO Funding Cameroon NGO Funding Canada NGO Funding Central African Republic NGO Funding Chad NGO Funding Chile NGO Funding Chfora NGO Funding Colombia NGO Funding Comoros NGO Funding Congo, NGO Funding Costa Rica NGO Funding Cote d'Ivoire NGO Funding Croatia NGO Funding Cuba NGO Funding Curacao NGO Funding Cyprus NGO Funding Czechia NGO Funding Democratic Republic of the Congo NGO Funding Denmark NGO Funding Djibouti NGO Funding Domforica NGO Funding Domforican Republic NGO Funding East Timor NGO Funding Ecuador NGO Funding Egypt NGO Funding El Salvador NGO Funding Equatorial Guinea NGO Funding Eritrea NGO Funding Estonia NGO Funding Eswatini NGO Funding Ethiopia NGO Funding Fiji NGO Funding Finland NGO Funding France NGO Funding Gabon NGO Funding Gambia NGO Funding Georgia NGO Funding Germany NGO Funding Ghana NGO Funding Greece NGO Funding Grenada NGO Funding Guatemala NGO Funding Guinea NGO Funding Guinea-Bissau NGO Funding Guyana NGO Funding Haiti NGO Funding Holy See NGO Funding Honduras NGO Funding Hong Kong NGO Funding Hungary NGO Funding Iceland NGO Funding India NGO Funding Indonesia NGO Funding Iran NGO Funding Iraq NGO Funding Ireland NGO Funding Israel NGO Funding Italy NGO Funding Jamaica NGO Funding Japan NGO Funding Jordan NGO Funding Kazakhstan NGO Funding Kenya NGO Funding Kiribati NGO Funding Kosovo NGO Funding Kuwait NGO Funding Kyrgyzstan NGO Funding Laos NGO Funding Latvia NGO Funding Lebanon NGO Funding Lesotho NGO Funding Liberia NGO Funding Libya NGO Funding Liechtenstefor NGO Funding Lithuania NGO Funding Luxembourg NGO Funding Macau NGO Funding Macedonia NGO Funding Madagascar NGO Funding Malawi NGO Funding Malaysia NGO Funding Maldives NGO Funding Mali NGO Funding Malta NGO Funding Marshall Islands NGO Funding Mauritania NGO Funding Mauritius NGO Funding Mexico NGO Funding Micronesia NGO Funding Moldova NGO Funding Monaco NGO Funding Mongolia NGO Funding Montenegro NGO Funding Morocco NGO Funding Mozambique NGO Funding Namibia NGO Funding Nauru NGO Funding Nepal NGO Funding Netherlands NGO Funding New Zealand NGO Funding Nicaragua NGO Funding Niger NGO Funding Nigeria NGO Funding North Korea NGO Funding Norway NGO Funding Oman NGO Funding Pakistan NGO Funding Palau NGO Funding Palestforian Territories NGO Funding Panama NGO Funding Papua New Guinea NGO Funding Paraguay NGO Funding Peru NGO Funding Philippfores NGO Funding Poland NGO Funding Portugal NGO Funding Qatar NGO Funding Romania NGO Funding Russia NGO Funding Rwanda NGO Funding Saint Kitts and Nevis NGO Funding Saint Lucia NGO Funding Saint Vincent and the Granadines NGO Funding Samoa NGO Funding San Marforo NGO Funding Sao Tome and Prforcipe NGO Funding Saudi Arabia NGO Funding Senegal NGO Funding Serbia NGO Funding Seychelles NGO Funding Sierra Leone NGO Funding Sforgapore NGO Funding Sfort Maarten NGO Funding Slovakia NGO Funding Slovenia NGO Funding Solomon Islands NGO Funding Somalia NGO Funding South Africa NGO Funding South Korea NGO Funding South Sudan NGO Funding Spafor NGO Funding Sri Lanka NGO Funding Sudan NGO Funding Surforame NGO Funding Swaziland NGO Funding Sweden NGO Funding Switzerland NGO Funding Syria NGO Funding Taiwan NGO Funding Tajikistan NGO Funding Tanzania NGO Funding Thailand NGO Funding Timor-Leste NGO Funding Togo NGO Funding Tonga NGO Funding Trinidad and Tobago NGO Funding Tunisia NGO Funding Turkey NGO Funding Turkmenistan NGO Funding Tuvalu NGO Funding Uganda NGO Funding Ukraine NGO Funding United Arab Emirates NGO Funding United Kingdom NGO Funding Uruguay NGO Funding Uzbekistan NGO Funding Vanuatu NGO Funding Venezuela NGO Funding Vietnam NGO Funding Yemen NGO Funding Zambia NGO Funding Zimbabwe NGO Funding
call for proposal funding available for missionaries grants for individual missionaries grants for mission trips to africa grants for women in india international christian funding agencies 2018 funds for ngos in developing countries 2019 africa small grants agribusiness funding in kenya agricultural grants in kenya agricultural grants in nigeria available grants in nigeria business grants in kenya business grants in kenya 2018 business grants in nigeria 2018 call for funding proposals 2018 call for grant applications call for proposal call for proposal 2018 call for proposal in ethiopia 2018 call for proposals 2018 africa call for proposals 2018 ethiopia call for proposals 2018 for developing countries call for proposals 2019 for developing countries call for proposals grants call for proposals in kenya call for proposals kenya 2018 call for proposals kenya 2019 canada fund for local initiatives kenya catholic funding directory christian funding directory christian funding for individuals christian funds for ministry work christian grants for individuals christian grants for individuals uk christian grants for nonprofit organizations church funding organizations churches looking to support missionaries companies that support missionaries concept note concept note format pdf concept note guidelines concept note pdf concept note sample for an event concept note sample pdf concept note template usaid current call for proposals current funds for ngos directory of international funding agencies donor agencies for education donor agencies for schools dti funding for small business east to west missions grants entrepreneurship funding in nigeria entrepreneurship grants in nigeria 2018 faith based grants 2018 faith based grants for churches 2018 faith based grants for ministries faith based grants for nonprofit organizations faith based non profit grants federal government grants in nigeria 2018 financial help for missionaries free money mission trips funding available for missionaries funding for agricultural projects in africa funding for business start up funding for churches in africa funding for female entrepreneurs in south africa funding for missionaries funding for youth projects in africa funding opportunities for ngos in africa funding opportunities for ngos in africa 2018 funding opportunities for ngos in africa 2019 funding sources for mission trips funds for ngos funds for ngos 2018 funds for ngos in africa funds for ngos in developing countries funds for ngos in developing countries 2018 funds for ngos in developing countries 2019 funds for ngos in education funds for ngos in ethiopia funds for ngos kenya fundsforngos - grants and resources for sustainability fundsforngos 2018 fundsforngos premium get ngo projects global fund for women's empowerment global fund grants global grant fund offer grants for africa 2018 grants for african entrepreneurs grants for christian organizations grants for christian schools grants for church mission trips grants for entrepreneurs in nigeria 2018 grants for faith based community outreach grants for individual missionaries grants for international volunteering grants for medical mission trips grants for ministry outreach grants for mission trips to africa grants for mission work grants for ngos and organisations - financial aid grants grants for ngos in nigeria grants for religious nonprofits grants for religious organizations grants for short term mission trips grants for small faith-based and community-based non-profit organizations grants for small scale farmers in kenya grants for women in ethiopia grants for women in kenya grants for women in nigeria grants for women in pakistan grants for women in south africa grants for women in uganda grants for women's empowerment projects 2018 grants for women's empowerment projects 2018 in africa grants for women's empowerment projects 2019 grants for women's empowerment projects in india grants for women's health grants for women's health issues grants for youth groups in kenya grants in kenya 2018 grants program for women in kenya grants to support volunteer programs how can i get fund for my ngo how to get donation for ngo how to get foreign fund for ngo how to get sponsorship for an ngo how to raise funds for ngo online how to raise funds for your ngo how to write a concept note for research individual grants for students individual grants for volunteering abroad individual research grants for developing countries international christian funding agencies international donors in kenya international funding agencies for rural development international funding for projects in africa international grants for education in developing countries international grants for individuals international grants for ngos in nigeria international grants for nonprofits isivande women's fund khula sme fund latest funds for ngos 2018 latest funds for ngos 2019 latest funds for ngos in developing countries latest funds for ngos, call for proposals, call for applications latest grants and resources for ngos and individuals in nigeria latest grants for ngos latest ngos grants in nigeria for farmers list of funding institutions in south africa list of international funding agencies looking 4 christian financial funders 4 my ngo ministry grants small churches mission grants for individuals mission trip grants mission trip grants for individuals mission trip scholarships missionary funding agencies ngo donors list ngo funding ngo funding opportunities ngo funding sources ngo grants ngo grants application ngo grants ngo grants application funds for ngos 2018 current funds for ngos www.fundsforngos.org latest-funds-for-ngos-2 funding opportunities for ngos in africa small grants for ngos in developing countries funds for ngos in developing countries funds for ngos in education fundsforngos - grants and resources for sustainability latest funds for ngos, call for proposals, call for applications grants for ngos and organisations - financial aid grants funding opportunities for ngos in africa small grants for ngos in developing countries funds for ngos in developing countries 2018 funds for ngos in education small grants for ngos in developing countries 2018 latest funds for ngos in developing countries latest grants for ngos small grants for individuals in developing countries funds for ngos in developing countries 2018 ngo funding opportunities funding opportunities for ngos in africa funding opportunities for ngos in africa small grants for ngos in developing countries funds for ngos in developing countries funds for ngos in education small grants for ngos in developing countries latest funds for ngos in developing countries latest grants for ngos small grants for individuals in developing countries funds for ngos in developing countries small grants for individuals in developing countries small grants for developing countries 2018 small grants for ngos in developing countries small grants for cbos in developing countries funding for youth projects in africa latest grants for ngos latest funds for ngos in developing countries funding opportunities for ngos in africa funds for ngos in developing countries call for proposal call for proposals 2018 for developing countries current call for proposals call for proposals 2019 for developing countries call for proposal 2018 call for funding proposals 2018 call for proposals 2018 africa call for proposals kenya 2018 call for proposals grants concept note how to write a concept note for research concept note sample pdf concept note guidelines concept note pdf sample concept note for funding concept note sample for an event concept note template usaid concept note format pdf organizations that donate money for mission trips organizations that fund missionaries organizations that support missionaries research funding by kenya government research grants in kenya 2018 sample concept note for funding short term mission grants short term mission trip grants short term mission trip scholarships small business funding in south africa from government small grants for cbos in developing countries small grants for developing countries small grants for developing countries 2018 small grants for individuals in developing countries small grants for ngos in developing countries small grants for ngos in developing countries 2018 small grants for ngos in developing countries 2019 small grants in uganda travel grants for non students travel scholarships for high school students usaid projects in ethiopia volunteer abroad scholarships for high school students volunteer forever travel scholarship volunteer grants for individuals volunteer grants for nonprofits www.fundsforngos.org latest-funds-for-ngos-2 youth funding in south africa youth grants in kenya youth grants in kenya 2018 youth grants in kenya 2019