2050 - The Future We Want Music Scholarships

Graduate Scholarships » University Scholarships »  Music Scholarships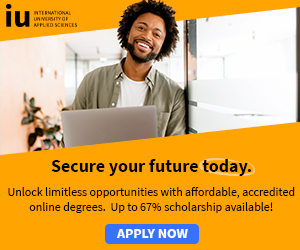 2050 - The Future We Want Music Scholarships: Are you a young person between the age of 18 and 25?
Can you act, sing and dance?
Do you worry about the current global situation and want to do something about it?
Then what you are waiting for?
Peace Child International (PCI) in collaboration with Green Cross International (GCI), Simply Theater and the United Nations is happy to announce the staging of the "2050 - the Future We Want" musical on 3rd September this year at the UN's Palais des Nations in Geneva, Switzerland.
The story is set in the year 2050 when the nations of the world have overcome the major challenges facing humanity and nature, pulling the planet back from the brink of extinction due to the challenges of climate change, unsustainable development, over-consumption and conflict over natural resources.
All expenses related to accommodation, meals and domestic transportation will be covered by the organisers for each cast member.
However, each cast member will be responsible for his/her flight to and from Geneva.
Rehearsals will be conducted from August 19th to September 3rd.
The deadline for sending in your application is March 31st.
If you want to be a part of this musical, send your CV, photograph and a link to an online video showing your acting, singing and/or dancing skills to musical [at] peacechild.org
For more information and application, see: 2050 - The Future We Want Music Scholarships
Also see: Associated Board International Music Scholarships
More: Graduate Scholarships » University Scholarships » Music Scholarships
African Scholarships » African Women Scholarships & Grants » Developing Countries Scholarships » Erasmus Mundus Scholarships for Developing Countries » Fellowship Programs » Funding Grants for NGOs » Government Scholarships » LLM Scholarships » MBA Scholarships » PhD and Masters by Research Scholarships » Public Health Scholarships - MPH Scholarships » Refugees Scholarships » Research Grants » Scholarships and Grants