Mohammed bin Rashid Al Maktoum Scholarship Programme

 International Scholarship » Arab Students Scholarship » Master's Degree Scholarship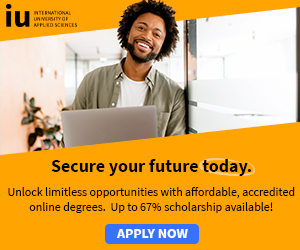 Mohammed bin Rashid Al Maktoum Foundation offers graduate scholarships for Arab students through its Fellows Programme.
The Programme aims at developing the knowledge capabilities of talented youth across the Arab World, by offering scholarships to pursue Master's Degree programmes in Business Administration (MBA), Public Administration (MPA), Public Policy (MPP) and Finance at leading international universities.
The Programme offers free scholarships to qualified Arab candidates who demonstrate leadership, dedication and commitment to the Arab World's human and socio-economic progress.
The scholarship covers tuition, fees, books, housing, monthly allowance and an annual return ticket, for the full duration of study.
Nationals of the 22 member countries of the League of Arab States are eligible to apply.
These countries are: Algeria, Bahrain, Comoros, Djibouti, Egypt, Iraq, Jordan, Kuwait, Lebanon, Libya, Mauritania, Morocco, Oman, Palestine, Qatar, Saudi Arabia, Somalia, Sudan, Syria, Tunisia, UAE and Yemen.
Deadline:
To be eligible for a graduate scholarship through the Mohammed bin Rashid Al Maktoum Fellows Programme, candidates should:
Secure their own acceptance at one of the Foundation's international partner universities
Have a minimum of two years' work experience
Attend an interview with the Programme advisory panel, if required
Fill in the application form for the Programme.

Once a candidate is awarded a scholarship, they will be required to sign a legally binding agreement with the Foundation, undertaking to return and work in one of the Arab States, for a minimum period of two years.

Applications are valid for approved degrees at partner universities/campuses only

The Programme is only available to students who have not yet begun their Master's Degree courses

The fellows must be enrolled as full-time students, for the full duration of study

The Programme does not cover summer courses

Deadlines: June and November

For more scholarship information and application, see: Mohammed bin Rashid Al Maktoum Scholarship Programme Website

More: Education Scholarships » Undergraduate Scholarships » Graduate Scholarships » International Scholarships