Mo Ibrahim Foundation Scholarships  - London Business School

Graduate Scholarships » International Scholarships » MBA Scholarships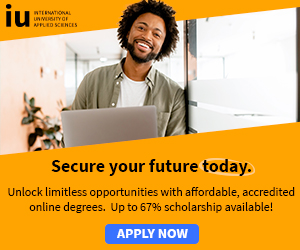 The Mo Ibrahim Foundation Scholarship for sub-Saharan Africa aims to help produce exceptional leaders for the continent by attracting and supporting outstanding sub-Saharan African students on the full-time MBA Programme at London Business School.
Each year, two £50,000 scholarship comprising full fee remission and a living allowance will be awarded to an exceptional MBA candidate with financial need from sub-Saharan Africa.
The scholarship provides a wonderful opportunity for talented individuals from sub-Saharan Africa to acquire the management and leadership skills essential for individual, corporate and national success at one of the most global business schools in one of the most cosmopolitan cities in the world.
How to Apply:
Details on how to apply for this award will be made available to successful candidates once an offer of a place on the MBA Programme has been made.
For further details and application materials, see: Mo Ibrahim Foundation Scholarships for Sub-Saharan Africa - London Business School
More: Graduate Scholarships » International Scholarships » MBA Scholarships