MicroSave Jobs
Jobs in Kenya » Jobs Kenya » Kenyan Jobs » Latest Jobs in Kenya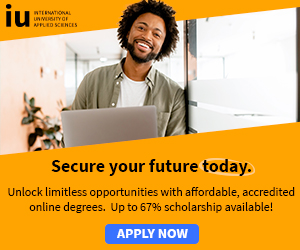 Job Title:
Senior Research Manager
Experience: 6Yrs
Location: Nairobi, Kenya, with extensive travel in Africa and Asia
MicroSave is a world class consulting firm specializing in financial inclusion with ten offices in eight countries around the world.
MicroSave intends to recruit a Senior Research Manager to join its team in Nairobi, Kenya to manage a cutting edge research project already underway in eight different countries across Asia and Africa.
Essential skills:
At least 3-6 years of Project Management experience in supervising the implementation of both quantitative and qualitative research projects, ideally in the developing world.
Experience with data analysis using statistical packages or working with mobile money projects will be an advantage.

The major responsibilities will include:
Ensure that sampling methodologies and tools are tailored to specific country demographics effectively, while also preserving enough uniformity across countries for comparative analysis.
Plan logistics for data collection teams in each of the countries, manage their progress, and ensure the highest quality of delivery of data.
Recruit and manage firms and consultants brought in for specialized tasks like secondary research, enumeration, data cleaning, and external quality control and other related tasks.
Communicate effectively and regularly with both the project manager and the data analyst to report any irregularities from planned activities, and provide sophisticated advice on any augmentations that may be needed to existing plans.
Prepare progress reports for donors, and other communications for the Research Advisory Committee, and other events as needed.

Education / Training
A minimum of a master's degree (or equivalent) in Research, Economics, Management, Science, Policy or a related field.

Knowledge/Technical Skills
An excellent understanding of academic methodologies for quantitative research and statistical analysis, including randomized controlled trials, and quasi-experimental techniques.
Demonstrated ability to managing teams, ideally multiple teams in developing world environments conducting research Sophisticated planning, organisational and time management skills, including flexibility, attention to detail and the ability to work under pressure to meet changing deadlines
Analytical and problem solving skills of a high order, including the ability to formulate recommendations and advice Highly developed computer skills in Microsoft Word, Excel and PowerPoint
Excellent quality English speaking and writing ability and a professional demeanour

Personal Skills
Proven ability to work effectively in other cultures, communities and project teams
A high degree of self-drive, enthusiasm, flexibility and ability to work with minimal supervision
Strong communications skills, specifically presentation skills, training skills, and the ability to facilitate groups Comfortable working in unstructured environments with high levels of uncertainty
Ability to work under pressure yet deliver on time with attention to detail and accuracy
Flexibility and willingness/ability to travel if necessary

Application Details

Your CV (no more than 4 pages) and cover letter which should detail your knowledge, skills and experience and how they relate to the job profile, should be emailed to

MicroSave HR:

HR [at] MicroSave.net, quoting "ref: Senior Research Manager" in the email subject line.

Your letter should also include your current salary, your salary expectations and notice period / available start date.

Applications not meeting minimum requirements will not be considered.

Only shortlisted candidates will be contacted.

For more jobs, see: Jobs in Kenya » Jobs Kenya » Kenyan Jobs » Latest Jobs in Kenya


List includes: NGO Jobs, international jobs, development jobs, relief jobs, international humanitarian jobs, international vacancies, international development, ngo jobs africa, ngo list, jobs vacancies, jobs opportunities, opportunity jobs, international non profit jobs.