Medicins sans Frontiers Vacancies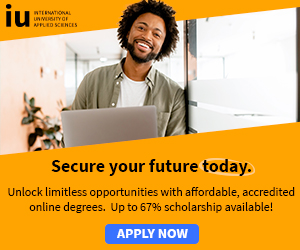 Jobs in Kenya » Jobs Kenya » Kenyan Jobs » Latest Jobs in Kenya
Medecins Sans Frontieres – Belgium is looking for a Pharmaceutical Technologist in Nairobi, Kibera Project, on a fixed term / extendable contract.
The selected candidate will report to the Project, Pharmacist and Medical Coordinator for daily and technical supervision respectively.
He/she will be responsible for the good organisation and functioning of the medical store and clinics pharmacies in Kibera slum, in close collaboration with the Medical and Coordination teams, and in accordance with MSF standards.
Main tasks include, but not limited to:
Order management
Supply management
Stock management
Data management
Technical support
Providing tools, training and supervision

Requirements:
Experienced Pharmaceutical Technologist
Be registered with the Pharmacy and Poisons Board
Good organization skills
Coaching/Training skills, ability to analyse, propose and implement solutions.
Management and supervision
Able to create and sustain a positive team dynamic
Patience, flexibility and adaptation skills
Computer literate.

If you meet the above requirements, please send your CV, motivation letter, copy of certificates and any recommendation letters from previous employers to

MSF-Belgium,
ATTN Country Administrator,
P.O. Box 38897 – 00623,
Nairobi


or email to MSFOCB-Nairobi-Support-Admin [at] brussels.msf.org mentioning in the subject line: "Application: Pharmaceutical Technologist – Kibera Project".

Interested candidates must avail themselves for interview shortly thereafter.

Only shortlisted candidates will be contacted.

Starting Date: 1 October.

MSF-B is an equal opportunity employer.

For more: Jobs in Kenya » Jobs Kenya » Kenyan Jobs » Latest Jobs in Kenya

List of NGO Jobs, International Jobs, development jobs and other Job Opportunities, international development jobs, local jobs vacancies & jobs opportunities; opportunity jobs.