Media Management Scholarships for Southern African Women
Scholarships for Women » Academic Scholarships »  International Scholarships for women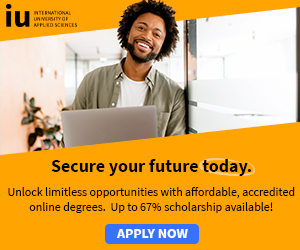 The Sol Plaatje Institute for Media Leadership at Rhodes University's School of Journalism and Media Studies is offering three scholarships to women for its postgraduate diploma in media management.
The one-year course provides skills and knowledge to people working in the media, and is designed to fast-track their careers into management.
The scholarships, administered by the Open Society Initiative for Southern Africa (OSISA), cover an allowance, tuition, materials, medical insurance, accommodation and meals at the university in Grahamstown, South Africa.
Women media workers are eligible from nine Southern African Development Community countries - Angola, Botswana, Lesotho, Malawi, Mozambique, Namibia, Swaziland, Zambia and Zimbabwe.
For details and application forms, email Joanne Naidoo at: j.naidoo[at]ru.ac.za
Also see: Media Management Scholarships for Southern African Women
More: Scholarships for Women » Academic Scholarships » International Scholarships for women