Masters in Computational Mathematics Scholarships -  University of Waterloo

Academic Scholarships » University Grants for Students » International University Scholarship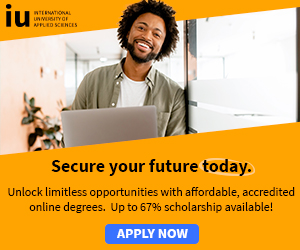 Masters in Computational Mathematics Scholarships
- The Faculty of Mathematics of the University of Waterloo announces a new one-year Master's program in Computational Mathematics.
The program comprises courses in both the theory and applications of the interdisciplinary field of Computational Mathematics, and culminates in a one-term supervised research project.
Core areas include discrete computational mathematics, numerical methods, computational statistics and machine learning, scientific computing, and computational optimization.
The program is subject to approval by the Ontario Council on Graduate Studies.
With more than 200 faculty members, the Faculty of Mathematics of the University of Waterloo contains one of the largest concentrations of research in the mathematical and computer sciences in North America.
Waterloo is located in the heart of Southern Ontario, one hour west of Toronto.
Application deadline is March 31 for entry in September 2007.
The program is targeted to students with a bachelor's degree in mathematics, statistics, or computer science, or in another program with a strong mathematical component, including economics, engineering and any of the physical sciences.
Funding is available for qualifying applicants.
For more scholarship information and application see; Masters in Computational Mathematics Scholarships

More; Academic Scholarships » University Grants for Students » International University Scholarship