Masters in Bioscience Enterprise Scholarships

Masters Scholarships » Educational Grants » University Scholarships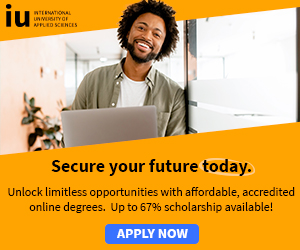 Applications are invited for Masters in Bioscience Enterprise Scholarships, University of Cambridge, UK.
Applicants from non-EU countries are invited to apply for places on the course and various funding organisations can be approached for support.
The course attracts students of the highest calibre and has a very competitive entry. Applicants require a good first degree in the biological, medical, veterinary or physical sciences.
They must also be able to demonstrate an enthusiasm for enterprise within the life science sector and have the ability to express and present their ideas in written and spoken presentations.
Further work experience, whether in an academic, industrial or business environment, is highly advantageous.
Early application is essential, particularly for students planning to apply for funding.
All students require additional funds of £1,000 for travel to MIT and other locations, which is payable at the start of the programme.
Applicants from outside the UK may be considered for funding by organisations, such as:
Gates Cambridge Trust;
Cambridge Commonwealth Trust;
Cambridge Overseas Trust;
Cambridge European Trust and
St Luke's Institute amongst others.

For more information and application, see: Masters in Bioscience Enterprise Scholarships

More: Masters Scholarships » Educational Grants » University Scholarships