Master of Nutrition and Rural Development Scholarships

International Students Scholarships » University Scholarships » Graduate Scholarships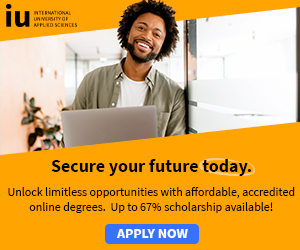 Master of Nutrition and Rural Development Scholarships: Ghent University is offering a 2-year Master program in Nutrition and Rural Development.
The course provides an outline of all theoretical information and practical experience, directly and indirectly related to a better understanding of food and nutrition problems in the developing countries, their origin and solutions.
The program includes lectures, research projects, Masters' Test, case studies, discussions, seminars, demonstrations, lab work, exercises and visits.
Admission requirements:
Applicants should hold a university degree (min. B.Sc., preferentially of a 4 year-program) in a discipline related to the content of the course (nutrition, agriculture, medical sciences, chemistry, pharmaceutical sciences, veterinary sciences, etc.) from a recognized university, college or institute.
Bachelor degree with good overall scores (at least a second class higher or equivalent).
A few years' practical experience in a developing country before they attend the course (not exclusive for academic admission).
Proficient in the language of the course, i.e. English. With the exception of those who have a diploma (Secondary Education, Academic Bachelor Degree, Master Degree) issued by an institution officially recognized by the Flemish Government, and/or those who English is their mother tongue, applicants must be able to prove their proficiency in English through delivering one of the following 4 documents:

1. TOEFL certificate (the UGent TOEFL code is 2643) with:
a minimum total score of 550 on the paper based test, or
a minimum total score of 79 on an internet based test.

2. IELTS certificate with a minimum overall band score of 6.
Proof of at least 1 year of comprehensive English-based instruction at a university or recognized equivalent.

N/B: Applicants who do not dispose of an official language proficiency proof before the official start of the academic year, can not take their inscription at UGent and if coming to Gent, Belgium, then they will be send back ASAP to their home country.

For more information and application, see: Master of Nutrition and Rural Development Scholarships

More: International Students Scholarships » University Scholarships » Graduate Scholarships