Master of Globalisation and Development Scholarships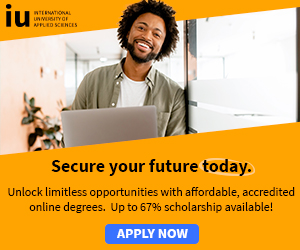 Development Student's Scholarships » Developing Countries' Scholarships » Graduate Scholarships for Developing Countries
Free Scholarship + Free Tablet! - Every Registered Student Receives a Free Scholarship and Tablet!*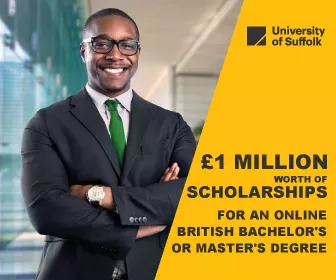 Master of Globalisation and Development Scholarships: The Master's in Globalisation and Development (GD) approaches the phenomenon of globalisation from an eclectic perspective, considering both the opportunities it creates and threats it poses to development and poverty alleviation in low and middle-income countries, both at the national and the local level.
The programme is intended for participants with work experience in local, regional and/or national government institutions, at research institutes or universities, or with local NGOs, advocacy or entrepreneurial associations, and in international organisations (e.g. international NGOs, bilateral and multilateral institutions).
The candidates should be involved with and have an interest in development or poverty-reduction initiatives, micro or meso-level projects and programmes, and/or macro-level policymaking.
Master of Globalisation and Development Scholarships - Admission requirements
Applicants from the South must hold a university degree (Bachelor or Master) of at least four years of study in Social Sciences (Economics, Political Science, Sociology, International Relations, or related disciplines).
Applicants from the South who hold a Bachelor's degree of only three years of study must demonstrate very strong and relevant professional experience and/or have successfully completed additional training.
Applicants from the North must hold a Master's degree in Social Sciences Only applicants with excellent academic records will be accepted.
Applicants must be proficient in English. Those who have received a university education in English must provide an official certificate confirming this. Other applicants must submit one of the following test results:
TOEFL (Test of English as a Foreign Language): minimum score of 550 for paper-based test or 79 for Internet-based test.
IELTS (International English Language Testing System): minimum score of 6.0.
Special facilities are offered for students from other language backgrounds (in particular for French-speaking students). Students with paper-based TOEFL scores between 500 and 550 (or TOEFL Internet-based between 61 and 79) or IELTS scores between 5.0 and 6.0 may also be admitted provided they successfully complete a two-month intensive language course organised by the University of Antwerp before the start of the Master's programme.

For more information and application, see: Master of Globalisation and Development Scholarships

More: Development Student's Scholarships » Developing Countries' Scholarships » Graduate Scholarships for Developing Countries

Scholarships for African Students » Undergraduate Scholarships » African Women Scholarships & Grants » Developing Countries Scholarships » Erasmus Mundus Scholarships for Developing Countries » Fellowship Programs » Funding Grants for NGOs » Government Scholarships » LLM Scholarships » MBA Scholarships » PhD and Masters by Research Scholarships » Public Health Scholarships - MPH Scholarships » Refugees Scholarships » Research Grants » Scholarships and Grants