Master of Enterprise (MEnt) Courses at University of Salford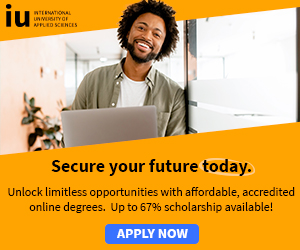 Free Scholarship + Free Tablet! - Every Registered Student Receives a Free Scholarship and Tablet!*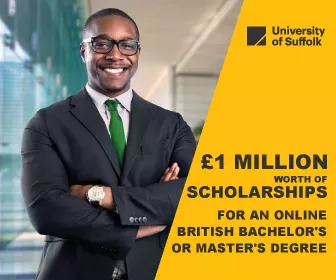 University of Salford,
A greater Manchester University
Intro/Overview
The Master of Enterprise degree is a ground-breaking multidisciplinary MSc programme that turns ideas into reality.
This exciting postgraduate course is technology transfer at its best.
It aims to create careers by offering inspiration, motivation and information to the technology entrepreneurs of the future.
The Course
The one-year Master of Enterprise (MEnt) degree programme focuses on a practical project - the student's individual enterprise venture.
Fifty per cent of studying time is devoted to developing the technology concept into a marketable product and/or the formation of a new company.
It includes writing business plans, making presentations to "the board" and undertaking market research, as well as the hands-on practical work involved in the product's actual development.
This "real life" work is complemented by classroom-based learning, with students required to complete three Masters level science/technology modules and three business modules.
While the business modules specifically for the entrepreneur cover subjects such as marketing, product development and the raising of venture capital, the science/technology choices vary depending on each student's needs.
The key is to identify any gaps in expertise - and fill them - in order to produce fully rounded enterprising graduates who are able to market a thoroughly researched product.
The Unit is accessible 24 hours a day, seven days a week.
Students are supplied with individual workstations complete with personal computer, high-speed Internet access and telephone.
Administrative support, printing, photocopying and faxing facilities are also available.
Funding
There are a number of bursary schemes available to support students these include ESF and CTA funding.
For further information please contact Dr Nigel Mellors (n.j.mellors@salford.ac.uk).
Scholarships for African Students » Undergraduate Scholarships » African Women Scholarships & Grants » Developing Countries Scholarships » Erasmus Mundus Scholarships for Developing Countries » Fellowship Programs » Funding Grants for NGOs » Government Scholarships » LLM Scholarships » MBA Scholarships » PhD and Masters by Research Scholarships » Public Health Scholarships - MPH Scholarships » Refugees Scholarships » Research Grants » Scholarships and Grants
Scholarships in Australia » Scholarships in Austria » Scholarships in Belgium » Scholarships in Canada » Scholarships in Germany » Scholarships in Italy » Scholarships in Japan » Scholarships in Korea » Scholarships in Netherlands » Scholarships in UK » Scholarships in USA