Master Scholarships in Public Policy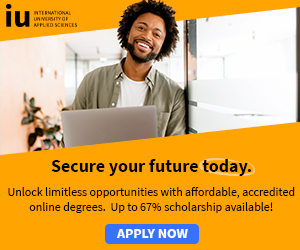 Master Scholarships in Public Policy
International students from Africa may apply for a scholarship within the Good Governance and Public Policy Program (PPGG) of the German Academic Exchange Service (DAAD).
The scholarships are (generally) for two-year Master courses at a German institution of higher education.
The successful candidates will study on one of the selected Master courses listed below. The courses have an international orientation and are taught in German and/or English.
The scholarship holders will study in groups and be offered special tutoring at their host institutions.
Furthermore, there is the possibility of networking events for participants in different courses and their attendance at tailor-made summer-schools.
Before taking up their Master studies the scholarship holders will be placed on German courses in Germany for normally 6 months (this also applies to scholarship holders in Master courses taught in English).
DAAD pays a monthly scholarship rate of currently 750 €. The scholarship also includes contributions to health insurance in Germany. In addition, DAAD grants an appropriate travel allowance as well as a study and research subsidy and in applicable cases rent subsidies and / or family allowances. Please make sure to study the admission requirements of the Master courses. The DAAD scholarship will only come into effect if you are admitted to the selected Master course. For this purpose you might be asked to submit further documents at a later stage of the process.
Master courses funded in the PPGG programme:
University of Duisburg-Essen - MA Development and Governance
Erfurt School of Public Policy (ESPP) - Master of Public Policy
Hertie School of Governance, Berlin - Master of Public Policy
University of Applied Sciences Osnabrück - Master Managementin Non-Profit-Organizations
University of Osnabrück - Master Democratic Governance and Civil Society.

If you wish to be considered for one of these scholarships, you need to apply for the program on the no later than August 15.

Additionally, you need to submit your application to any of the above universities no later than September 15.

For more information, see: Master Scholarships in Public Policy Website