Master Scholarships in Nutrition, Human Rights and Governance

University Scholarships » International Scholarships » Academic Scholarships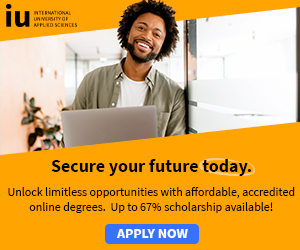 Master Scholarships in Nutrition, Human Rights and Governance: This Master programme will, for the first time in Africa, bring nutrition, human rights and governance theory and practice into an integrated whole.
The current situation is that nutritionists/dietitians and other relevant health and agricultural professionals and researchers are basically ignorant about human rights.
The Master programme aims to change this situation in Africa.
This Master programme, lasting two academic years, will be well suited for applicants with Bachelor or Honours degrees in a nutrition related topic and preferably with some years of working experience.
Knowledge of human rights is an added advantage.
For students admitted to Master programmes in Uganda and South Africa: Master students in Applied Human Nutrition at Makerere University, Kampala, Uganda, are welcome to apply and so are master students in Nutrition at Stellenbosch University, Cape Town, South Africa.
Other students from Southern Africa with similar background may also be eligible.
For students admitted to Norwegian Master programmes: Master students in Public Nutrition at the Department of Nutrition, University of Oslo, are welcome to apply, and so are master students in Food, Nutrition and Health at Akershus University College.
Scholarships Application
The successful African applicant will receive a full-time scholarship provided by the NOMA Programme under The Norwegian Centre for International Cooperation in Higher Education.
For more information and application, see: Master Scholarships in Nutrition, Human Rights and Governance Website
More: University Scholarships » International Scholarships » Academic Scholarships