Master Scholarships in ICT and MIS - University of Manchester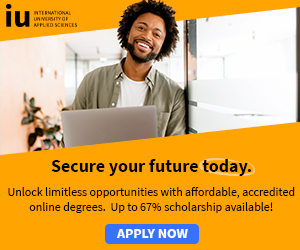 Two scholarships are being made available to developing country applicants wishing to study on either of the following University of Manchester one-year Masters degrees:
a) MSc in ICTs for Development
b) MSc in Management and Information Systems: Change & Development
One full (£21,000) scholarship is available on a competitive basis for applicants to any development-related Masters degrees.
One partial fee-waiver (£5,500) scholarship is available exclusively for applicants to these two information systems and development-related Masters degrees.
Applicants must have applied, received and accepted a formal offer by 30 June to be considered.
Entry requirements:
Applicants should have a good first degree (minimum 2:1 or equivalent) in a relevant discipline from an approved university, and would ideally have some work or placement experience.
Admission of candidates who do not meet this criterion may be approved if satisfactory evidence of postgraduate study, research or professional experience can be provided.

For more information, pleae contact: Richard Heeks (richard.heeks[ at ]manchester.ac.uk), Development Informatics Group, IDPM, SED, University of Manchester, UK.

For further details, and application materials, contact: Master Scholarships in ICT

and Master Scholarships in MIS