Master Scholarships in Humanitarian Logistics and Management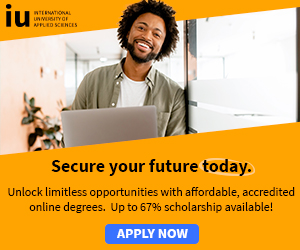 Master Scholarships » Educational Scholarships » International Scholarships
Free Scholarship + Free Tablet! - Every Registered Student Receives a Free Scholarship and Tablet!*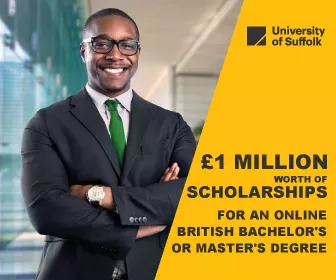 Master Scholarships in Humanitarian Logistics and Management:
The Master of Advanced Studies in Humanitarian Logistics and Management (MASHLM) a part-time executive program intended for humanitarian practitioners announces the availability of partial (50%) tuition scholarships for participants applying to courses starting in January.
The five half-tuition scholarships in the amount of CHF 8,250 and the six quarter-tuition scholarships in the amount of CHF 4,125 will be offered to qualifying applicants.
The total cost of tuition for the Master of Advanced Studies in Humanitarian Logistics and Management (MASHLM) program is CHF 16,500.
MASHLM is one of the premier educational programs supporting the global humanitarian community to:
1. Improve its understanding of the challenges and opportunities in complex and protracted humanitarian emergencies, and
2. Help practitioners and organizations improve their performance in humanitarian operations.
The MASHLM program provides humanitarian organizations with the tools and methods allowing them to improve quality of their operations, and develops and implements high quality applied research impacting humanitarian organizations.
In addition, the MASHLM program actively engages in humanitarian teaching and educational services.
Since its first cohort of students, MASHLM has attracted over 55 humanitarian practitioners from a diverse number of organizations across the humanitarian sector.
Participants are usually mid- or high-level decision makers (grade P3 or higher), working in Africa, with an average of 39 years-old, and about 10 years of experience.
Program graduates benefit from increased employability and often rare promoted shortly after completion. Participants are praised for improved on-the-job productivity and ability to get results.
Qualification Criteria:
Experienced humanitarian practitioners with the proper profile for admissions in the MASHLM program.
Passion and intent to positively impact humanitarian response operations and a proof of financial need (including no support from employing organization).
Scholarship recipients are held to the highest standards of conduct during the MASHLM program, must complete assignments and exams in a timely manner and must maintain a high GPA.

Applications will be reviewed on a rolling basis until December 1 and scholarships when awarded will be done so on a first-come, first-served basis.

For more information and application see: Master Scholarships in Humanitarian Logistics and Management

For more Scholarship Grant see: Master Scholarships » Educational Scholarships » International Scholarships