Master Scholarships in Development Competency Through SMEs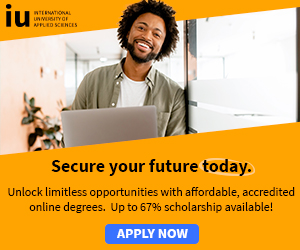 International Scholarships » University Grants » Masters Academic Funds
Free Scholarship + Free Tablet! - Every Registered Student Receives a Free Scholarship and Tablet!*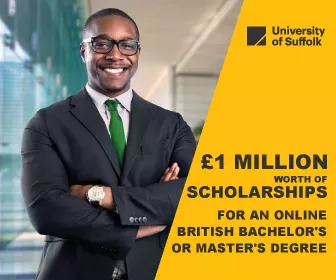 Master Scholarships in Development Competency Through SMEs: The Korea International Cooperation Agency(KOICA) was founded as a government agency to maximize the effectiveness of Korea's grant aid programs for developing countries by implementing the government's grant aid and technical cooperation programs.

KOICA aims to make a better world by helping to achieve the Millennium Development Goals (MDGs) and promoting equitable and sustainable development in partner countries.

KOICA also seeks to actively participate in the global efforts to enhance the capacity of nations and individuals to overcome poverty and improve their quality of life.

KOICA Scholarship Program

The KOICA Scholarship Program is one of KOICA's most valuable and important training programs for partner countries.
As a highly valued form of development cooperation, it aims to contribute to the long-term development needs of KOICA's partner countries to promote growth and stability.

The Program provides opportunities for people from developing countries to undertake full-time postgraduate study in Korea and fields of study are targeted to address agreed development needs of partner countries, such as International Development, Women and Development, Public Policy, Fishery Science, Agriculture and Rural Development, etc., in line with Korea's bilateral aid program.

In order for KOICA to run the program effectively and efficiently, KOICA is collaborating with excellent and specialized universities in Korea, and is making great efforts to provide opportunities to study in Korea.

With the skills and knowledge in the development field, KOICA will give opportunities to people from developing countries to contribute to the development of their countries by implementing this program.

Master Scholarships in Development Competency Through SMEs:

KOICA is currently offering Master Scholarships in Development Competency Through SMEs.

Candidates should be:

Be a citizen of the Scholarship Program target country

Be officially nominated by their governments

Be a government employee

With a minimum of 2 years of experience in SME related work, development cooperation, investment, etc. (Preferred)

Exception – applicants from a 'development NGO' background within the private-sector may apply if and only if they obtain a recommendation from their government office, and/or a recommendation from Korean Embassy, and/or a recommendation from a development NGO recognized internationally or an UN-associated organizations, and/or recommendation from the KOICA Organization within their region.

Be a university/college graduate or have an equivalent educational background.

Have a good command of both spoken and written English in order to take classes conducted entirely in English and to be able to write academic reports and theses in English.

Be in good health, both physically and mentally. Pregnancy, HIV/AIDS, tuberculosis or any kind of contagious disease are regarded as a disqualifying conditions for the program.

Have not previously received a scholarship from the Korean government within the last two years.

Application deadline - May 29 
For more information and application materials, see: Master Scholarships in Development Competency Through SMEs
More: International Scholarships » University Grants » Masters Academic Funds