Master Scholarships from The Department of Economics at the University of Essex

Jobs in Africa » Jobs Africa » Careers in Africa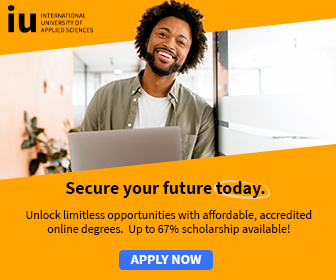 The Department of Economics at the University of Essex is pleased to announce that four scholarships, each worth £5,000, will be awarded to full-time students who will be enrolled for an MSc programme in the Department of Economics. Scholarships will be awarded on the basis of academic merit.
Deadline
To be considered for one of these awards, applications for admission onto one of our Master's degree schemes should be received by the Department no later than 30 April.
Two applications are necessary: for admission to the University for an MSc scheme taught in the Department of Economics, and, separately, for one of the economics scholarships.
Scholarship Application Procedure
In addition to an application for admission to the University, consideration for an economics scholarship requires completion and submission of an application form, which is available in MS Word format or pdf format.
Each scholarship application must be accompanied by a Statement of Purpose explaining the academic reasons that the applicant believes justifies the award of a scholarship.
Applicants should also request at least one of their academic referees to comment on their suitability for a scholarship (or, alternatively, append a separate reference with the scholarship application).
Decisions about awards of the scholarships will therefore be made on the basis of the admission documentation, the academic references, and the applicant's Statement of Purpose.
Completed applications should be submitted to:
University of Essex Campus - sculpture Mrs Claire Cox
Department of Economics
University of Essex
Colchester CO4 3SQ United Kingdom

Fax: + 44 (0) 1206 872724
How to apply for admission to study for an MSc degree at the University You must be sure to apply for admission to an MSc degree in addition to your scholarship application.
Your scholarship application will be considered only after you have submitted your application for admission to the University.
Follow the links below for more details and application contacts.
Also see - Master Scholarships from The Department of Economics at the University of Essex

More - International Master Scholarships » University Scholarships » Educational Grants