Master Scholarship in Sustainable Management of Food Quality

Master Scholarships » Food Technology Scholarships » Scholarships for International Students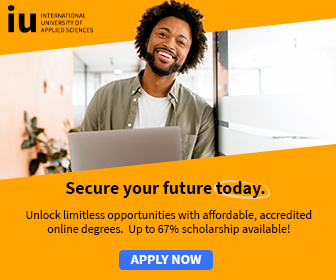 Master Scholarship in Sustainable Management of Food Quality: "EDAMUS" ("May we eat" in Latin) Master in Sustainable Management of Food Quality - an Erasmus Mundus master aims at developping internationally trained experts in the management of food quality.
It addresses the increasing need to better understand and anticipate complex issues of food quality management within the European Union or at an international scale.
Food quality and food health policies need to take into account various factors including socio economic information, social, technological and biological issues.
The composition of the consortium meets these requirements.
EDAMUS Master delivers a coherent and integrated programme which combines varied capabilities and skills from all different partners.
Thanks to this rich input EDAMUS students shall be enabled to fully develop their capacity to adpot effective and appropriate decisions towards the complex management of food quality issues.
It offers a two-year academic curriculum with integrated and advanced theoretical, methodological and empirical courses.
It provides knowledge and expertise in food security as well as in food safety and International Food Law and development.
Tthe last semester is devoted to an internship in a research laboratory or in an industrial company to conbine theory and applied methodology,
The qualification consists of a multiple Master's degree.
The master's degree is fully recognised by all the partners.
Admission is based on academic excellence.
Professional attractiveness is strongly encouraged by the multicultural and multidisciplinary approach of the Master. Students are guided and welcomed by host institutions to make their integration and installation as pleasant as possible.
Master Scholarships
Scholarships are awarded to the best classified students, according to the admission criteria and respecting a balance of countries / nationalities.
Citizens of 'third-countries': all countries except for the 27 Member States of the European Union or associated states [Iceland, Liechtenstein and Norway]; get a scholarship of Euros 16000 for the entire master degree course.
For more information and scholarship application, visit: Master Scholarship in Sustainable Management of Food Quality
More: Master Scholarships » Academic Scholarships » Scholarships for International Students
Scholarships for African Students
»
Undergraduate Scholarships
»
African Women Scholarships & Grants
»
Developing Countries Scholarships
»
Erasmus Mundus Scholarships for Developing Countries
»
Fellowship Programs
»
Funding Grants for NGOs
»
Government Scholarships
»
LLM Scholarships
»
MBA Scholarships
»
PhD and Masters by Research Scholarships
»
Public Health Scholarships - MPH Scholarships
»
Refugees Scholarships
»
Research Grants
»
Scholarships and Grants
Scholarships in Australia » Scholarships in Belgium » Scholarships in Canada » Scholarships in Germany » Scholarships in Italy » Scholarships in Japan » Scholarships in Korea » Scholarships in Netherlands » Scholarships in UK » Scholarships in USA
Master Scholarship in Sustainable Management of Food Quality - Masters Grants in Food Technology and Related Sciences