MSc in E-Business & Innovation Scholarships, Lancaster University

International Scholarships » Master Grants » Academic Scholarship Funds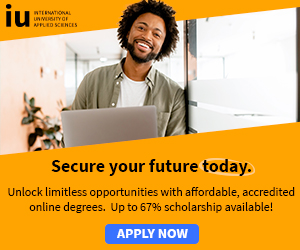 The MSc in E-Business & Innovation (EBIN) Scholarships programme has a limited number of bursaries to award each year (usually between £2,000 - £3,000).
These bursaries are open to Overseas applicants.
There is no special bursary application form - candidates are asked to note that they wish to be considered for a bursary on their application form.
Contact:
MSc in E-Business & Innovation
Lancaster University Management School
Lancaster
LA1 4YX
UK
Tel: +44 (0)1524 594285
Fax: +44 (0)1524 592652
Email: mscebi [at] lancaster.ac.uk
For further details, and application materials, contact: MSc in E-Business & Innovation Scholarships
More: International Scholarships » Master Grants » Academic Scholarship Funds