MSc in Construction Informatics Scholarships
Academic Grants » International Funds for Students » University Scholarships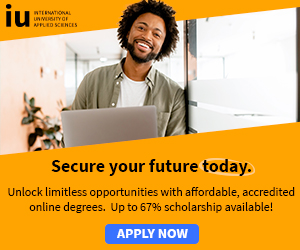 Informatics Research Centre, University of Reading
This innovative MSc programme addresses an increasing demand from industry and academia for professionals with interdisciplinary knowledge and skills in information management and systems across the two popular disciplines - business and information engineering.
It attracts students from a wide range of backgrounds.
It will develop knowledge of principles for information management and business applications; as well as skills for design, implementation and evaluation of information services for organisations.
Graduates are well equipped to become competent information specialist, consultant, or managers in the fields of construction management, information systems for business intelligence, and knowledge management.
Funding
Studentships of £2000 are available to suitably qualified overseas applicants.
Entry requirements
Entrants to this programme are normally required to have obtained at least a 2.1 Honours Bachelors Degree in related fields; or equivalent experience subject to the University's APEL rules.
Contact
Mrs Charmaine Birchmore
Email: c.birchmore [at] reading.ac.uk
Postal address:
Mrs C Birchmore
Informatics Research Centre
The University of Reading
Philip Lyle, 3rd Floor
Reading, RG6 6BX, UK

Tel: 0118 378 6606
For further details see: MSc in Construction Informatics Scholarships

More: Academic Grants » International Funds for Students » University Scholarships