MSc Structural Molecular Biology Commonwealth Scholarships (Distance Learning)

Scholarship Grants » International Scholarships » University Scholarships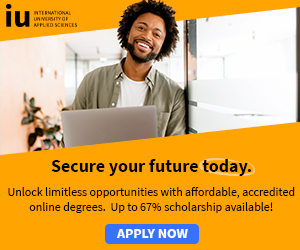 MSc Structural Molecular Biology Commonwealth Scholarships: Up to eight scholarships from the Association of Commonwealth Universities (ACU) will be available for students from Commonwealth countries studying the MSc in Structural Molecular Biology web course.
The scholarships will cover 100% of the course fees.
Scholarship Application Eligibility Criteria:
Candidates must be Commonwealth citizens who are working in Commonwealth developing countries, and who will be remaining there for the foreseeable future.
No submissions are acceptable from Zimbabwe. Applicants from any other Commonwealth country are welcome to email the Course Administrator if they are uncertain of their eligibility.
How to apply for a Commonwealth Scholarship:
an online Birkbeck application form (for admission to the course)
a written statement
two references
a completed ACU application form (for consideration for a studentship)

If you have any questions, do not hesitate to contact; Maureen Austin, Tel: 020 7631 6800, Email: m.austin[at]mail.cryst.bbk.ac.uk Dr Nicholas Keep,Tel: 020 7631 6852, Email: n.keep[at]mail.cryst.bbk.ac.uk

For further details, and application materials, contact: MSc Structural Molecular Biology Commonwealth Scholarships Website

More: Scholarship Grants » International Scholarships » University Scholarships