MSc Scholarships in Poverty Reduction (SOAS - Distance Learning) 
MSc Scholarships » Academic Scholarships » Education Scholarships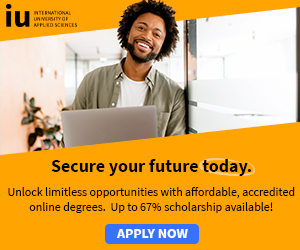 MSc Scholarships in Poverty Reduction (SOAS - Distance Learning);
A total of 10 scholarships available for students from Sierra Leone and the Northern and Western regions of Zambia to study for the MSc by Distance Learning in Poverty Reduction Policy and Practice at the School of Oriental and African Studies (SOAS) - Centre for Development, Environment and Policy (CeDEP).
The scholarships cover full course fees for the MSc degree and are awarded by the Commonwealth Scholarship Commission in the United Kingdom.
CeDEP Scholarship Programme Objectives
The Scholarship Programme offering MSc courses through distance learning has been designed with the specific purpose of building capacity within countries, by equipping successful students with knowledge that can be applied towards solving development problems that contribute to poverty reduction objectives.
The distance learning approach enables direct application of learning, and does not remove the student from the workplace.
We especially seek to reach development professionals who do not have good access to higher education at their current location.
MSc Scholarships Eligibility
To be eligible for consideration for a scholarship, applicants need:
To be a Sierra Leonean or Zambian national working in the development sector in Sierra Leone or northern and western regions of Zambia (Western Province, North Western Province, Luapula Province or Northern Province).
A good and relevant first degree, with qualifications supported by valid certificates.
Relevant work experience in the development sector
Ability to study to a high standard in the medium of the English language.
Commitment to continue working in professional roles that have a demonstrable impact on the development of their country
Access to a computer, email and internet

MSc Scholarships Application
Applicants must apply through the Commonwealth Scholarship Electronic Application System (EAS).
In addition applicants must complete the normal admissions procedures.

You should indicate on the form (under item 16) that you are that you have applied for a Commonwealth Scholarship.

Application Deadline: 16 May

For more scholarship information and application materials, see: MSc Scholarships in Poverty Reduction

More: MSc Scholarships » Academic Scholarships » Education Scholarships