MSc Scholarships in Network and e-Business Centered Computing
Advanced European Erasmus Mundus Scholarship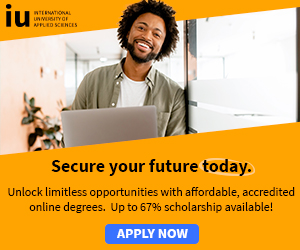 This is a joint MSc programme between University of Reading(UoR), Aristotle University of Thessaloniki(AUTh), University Carlos III Madrid (UC3M) and Trinity College Dublin.
Admission/Requirements
To be awarded the MSC Scholarship, the entry requirement is at least a 2.1 BSc degree or
equivalent. For students whose mother tongue is not English, one of the following exams has to be taken: IELTS (score of 6.5) or TOEFL (score of 570; computer-based version 230; internet-based 88).
For students who are not EU citizens, there is scholarship of around 35,000 Euro in total.
To apply you have to submit filled in Application form with CV, proof of previous degree - transcript, or document stating expected results if you are finishing later this year, proof of English language test score of minimum IELTS 6.5 (or equivalent TOEFL) and two references (at least one academic).
In order to be eligible you must not have spent more than a year during the last 5 years in any of the EU countries. The decision of the admissions body is final.
Please, bundle all scanned documents, including application form, in a single PDF file and send it to nebcc[ at ]reading.ac.uk
For further information, contact:
Nia Alexandrov
MSc Program Coordinator
ACET Centre,
School of Systems Engineering,
The University of Reading,
Whiteknights Campus,
Reading RG6 6AY
Tel: +44(0)118 378 7628
Fax: +44(0)118 378 5224 Email: nebcc[ at ]reading.ac.uk
For more information see; MSc Scholarships in Network and e-Business Centered Computing