MSc Scholarships in International Humanitarian Affairs

University Scholarships » International Humanitarian Scholarships » Academic Scholarships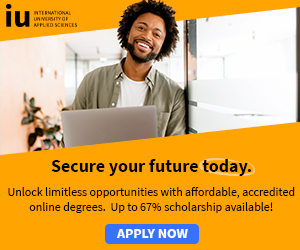 MSc Scholarships in International Humanitarian Affairs: The Post-war Reconstruction and Development Unit (PRDU) at the University of York invites applications for its new MSc in International Humanitarian Affairs (MIHA), which will be run in collaboration with theHumanitarian Policy Group at the Overseas Development Institute (HPG-ODI).
The MIHA is unique as an interdisciplinary postgraduate programme on international humanitarian affairs that is delivered exclusively online.
It provides an academic setting for professionals:
To develop how they understand and respond to humanitarian needs in complex operational contexts such as violent conflict, natural hazards and political crises.
To reflect critically upon contemporary issues, challenges and dilemmas using the strategic perspective of 'international politics' as well as the technical approaches of the main humanitarian sectors.
To gain advanced research skills, demonstrate how to design evidence-based policy, and learn how to use theory to maintain best practice.

The MIHA has been designed by an international group of scholars and policy experts and specialists in distance learning.

You will be taught by a dedicated team of academic staff from the PRDU, at the Department of Politics.

You will also have direct access to leading humanitarian policy experts at HPG-ODI.

There are two scholarships available for students. The consist of a fee waiver for 3 years.

It will be awarded on the basis of an open competition between all applicants and there is no need to submit a separate application.

For more information and scholarship application, see: MSc Scholarships in International Humanitarian Affairs

More: University Scholarships » International Humanitarian Scholarships » Academic Scholarships