MSc Scholarships in Communications Systems and Signal Processing - University of Bristol, UK
International Scholarships » Engineering Grants » University Scholarships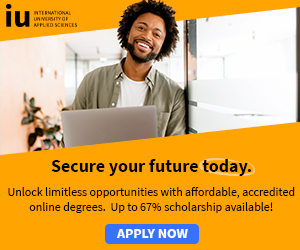 The Department of Electrical and Electronic Engineering has a number of scholarships available to support students on this exciting course.
Scholarships for Overseas students from certain non-EU countries may be also available to support students on the course.
The MSc in Communication Systems & Signal Processing is a challenging one year taught Masters degree programme with specialisation either in Mobile Communications, Signal Processing or Optical Communications.
It provides an excellent opportunity for graduates in physics, engineering, mathematical and other numerate disciplines to acquire the necessary skills to enter careers in some of the most dynamic fields in communications.
The course is usually taken on a full-time basis (twelve months) but may be taken over an extended period (two twelve week blocks plus a separate project).
The latter may be attractive to industrially sponsored students. Research projects may be undertaken at the University, in collaboration with one of the course's many industrial supporters or with a student's existing employer.
Your studies will be based in a department recognised for its high quality contributions in both teaching and research.
Most of the lecturers you will meet are affiliated with the University of Bristol's Centre for Communications Research.
This comprises approximately 120 people working on fundamental and applied research, principally in the areas of wireless communications, image and video coding, optical communications and broadband networks.
The Centre attracts considerable investment from both industry and government and has won numerous awards for its work on mobile radio, satellite navigation systems, and DSP.
Entry requirements:
At least an upper second class bachelors degree (or international equivalent) in a physical sciences or engineering discipline
Language requirements: IELTS 6.5 or above
Contacts and how to apply
Administrative contact and how to apply:
Postgraduate Taught Admissions
Department of Electrical and Electronic Engineering
Merchant Venturers Building
Woodland Road
Bristol
BS8 1UB
Tel: 0117 954 5200 Fax: 0117 954 5206 Email: ee-pgtadmissions [at] bristol.ac.uk
For further course information and how to apply, please visit: MSc Scholarships in Communications Systems and Signal Processing - University of Bristol, UK

More: International Scholarships » Engineering Grants » University Scholarships