MSc Graduate Research Grants

Master Scholarships » Educational Scholarships » Master Grants for Students from Developing Countries » Graduate Studies Support in Africa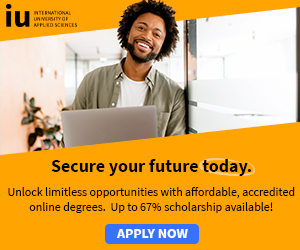 MSc Graduate Research Grants: The Regional Universities Forum for Capacity Building in Agriculture (RUFORUM) regularly offers Graduate Research Grants (GRGs).
The GRGs are the primary focus of the RUFORUM CGS and, since inception of Forum, over 300 grants have been awarded and successfully completed with well-recognised research outputs and some 600 M.Sc graduates.
The GRG currently provides two-year grants of up to US$60,000 each. These are awarded to an individual senior lecturer of a member university to support agricultural action research and the training of two graduate students. Member universities send in project proposals in response to a call and these proposals undergo a rigorous review and selection process.
Each grant is provided to enable at least two M.Sc students to obtain their degrees and to complete field research under the joint supervision of a Principal Investigator and an interdisciplinary and multi-agency team.
With the support of a range of donors, primarily the Bill and Melinda Gates Foundation and on research on cross-border diseases from the Rockefeller Foundation, RUFORUM is currently mentoring and monitoring some 46 GRG projects.
Deadline for submission: 30 March
For more information and application see: MSc Graduate Research Grants
To see more scholarship opportunities, see: Master Scholarships » Educational Scholarships » Agricultural Scholarships
African Scholarships » African Women Scholarships & Grants » Developing Countries Scholarships » Erasmus Mundus Scholarships for Developing Countries » Fellowship Programs » Funding Grants for NGOs » Government Scholarships » LLM Scholarships » MBA Scholarships » PhD and Masters by Research Scholarships » Public Health Scholarships - MPH Scholarships » Refugees Scholarships » Research Grants » Scholarships and Grants