MSc Environmental Policy and Management Scholarship

College Scholarships » Academic Scholarships » Education Scholarships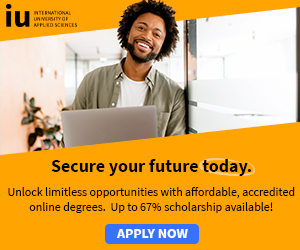 The University of Gloucestershire has one scholarship under the Commonwealth Shared Scholarship Scheme (CSSS).
The CSSS is a joint initiative between the UK Department for International Development (DfID) and UK Universities, to jointly support scholarships for students from developing Commonwealth countries, who would not otherwise be able to study in the UK.
Duration of award is one year (At the end of the award, candidates are required to return to their home country within two weeks after their course ends).
The award covers tuition fees, maintenance, return flights, thesis grant, study travel (if required).
Scholarship Application Eligibility Criteria:
Nationals of (or permanently domiciled in) a Commonwealth developing country, and not currently living or studying in a developed country.
Candidates are expected to hold a first degree at either first class or upper second class level.
Candidates must be sufficiently fluent in written and oral English to pursue their studies immediately.

If English is not an applicant's first language, then the University will require a minimum score of IELTS 6.5 for entry on to the course and evidence of this will be required.

Alternatively we will accept a statement from the University that English was the language of tuition for the first degree and that student work was submitted in English.
Candidates who have already had the opportunity of studying for one year or more in a developed country will not be eligible for an award.

Application Deadline: 30th April.

For more information and scholarship applications, see: MSc Environmental Policy and Management Scholarship.

More: College Scholarships » Academic Scholarships » Education Scholarships