MSc Community Eye Health & MSc Control of Infectious Diseases Scholarships

Postgraduate Scholarships » Health Education Scholarships » University Scholarships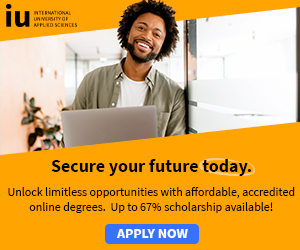 MSc Community Eye Health & MSc Control of Infectious Diseases Scholarships: The Shared Scholarship Scheme is a joint initiative between the Commonwealth Scholarship Commission (with funding from DFID), and UK universities, to support scholarships for students from developing Commonwealth countries who would not otherwise be able to study in the United Kingdom.
The award is only offered to applicants for the MSc Community Eye Health and the MSc Control of Infectious Diseases.
Scholarship Applicants Eligibility Criteria:
Applicants should:
be nationals of (or permanently domiciled in) a Commonwealth developing country, Rwanda and not currently be living or studying in a developed country.
hold a first degree at either first or upper second class level.
be sufficiently fluent in English to pursue the course.
have not previously studied for one year or more in a developed country.
not be employed by a government department (at national level) or a parastatal organisation (employees of universities are normally acceptable, however).
be willing to confirm that they will return to their home country as soon as their period of study is complete.
are themselves, or through their families, unable to pay to study in the UK.
hold an offer of admission for either one of the eligible course at the London School of Hygiene & Tropical Medicine

Candidates should first apply for their chosen course at LSHTM as only applicants with an offer of admission will be eligible for the Shared Scholarship awards.

The awards include:
Air fares to and from London
Tuition fees
Maintenance allowance of £1,091 per month (as at July)
A grant of up to £225 to cover dissertation costs - £200 for study travel
The cost of up to 10 Kilograms of excess baggage (books only) for the scholar upon returning home at the end of the award.

No additional allowances are paid for spouses or other dependants.

Application Deadline: March 31.

For more information and scholarship applications, see: MSc Community Eye Health & MSc Control of Infectious Diseases Scholarships.

Also see: MSc Public Health Scholarships

More: Postgraduate Scholarships » Health Education Scholarships » University Scholarships

African Scholarships » African Women Scholarships & Grants » Developing Countries Scholarships » Erasmus Mundus Scholarships for Developing Countries » Fellowship Programs » Funding Grants for NGOs » Government Scholarships » LLM Scholarships » MBA Scholarships » PhD and Masters by Research Scholarships » Public Health Scholarships - MPH Scholarships » Refugees Scholarships » Research Grants » Scholarships and Grants

Scholarships for African Students » Undergraduate Scholarships » African Women Scholarships & Grants » Developing Countries Scholarships » Erasmus Mundus Scholarships for Developing Countries » Fellowship Programs » Funding Grants for NGOs » Government Scholarships » LLM Scholarships » MBA Scholarships » PhD and Masters by Research Scholarships » Public Health Scholarships - MPH Scholarships » Refugees Scholarships » Research Grants » Scholarships and Grants

Scholarships in Australia » Scholarships in Belgium » Scholarships in Canada » Scholarships in Germany » Scholarships in Italy » Scholarships in Japan » Scholarships in Korea » Scholarships in Netherlands » Scholarships in UK » Scholarships in USA