MBA Scholarship Competition, University of Rochester - USA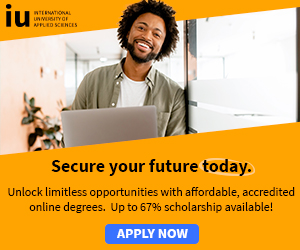 University of Rochester welcomes you to the Simon School Business Simulation Scholarship Competition.
Grand Prize
A Full Scholarship to the Simon Graduate School of Business at the University of Rochester (scholarship valued at over $70,000)
Other Prizes
Partial Scholarships will also be awarded to high performers 3 PDA(s) will be given to contest participants
The Simon School encourages the application of all qualified persons interested in the study of management at the master and doctoral levels.
The University of Rochester values diversity and is committed to equal opportunity for all persons regardless of age, colour, disability, ethnicity, marital status, national origin, race, religion, sex, sexual orientation, or veteran status.
On September 25, the William E. Simon Graduate School of Business Administration will launch a scholarship competition that utilizes a business simulation program as a unique method of identifying MBA candidates with potential for successful careers in business.
This competition allows participants to demonstrate their business savvy and will be used in addition to standard admissions criteria in order to award scholarships to qualified individuals.
The winner of the competition will receive a full scholarship to the Simon School valued at over $70,000.
For more information, please contact:
Dawn McWilliams
Marketing & Communications Office,
Marketing@simon.rochester.edu,
or call 585-275-3736.

In order to enter the competition, please register online and pay the $35 entrance fee(More information follow the link below).
For more information see; MBA Scholarship Competition