20 MBA/ PGP Scholarships Study Option in INDIA, US, UK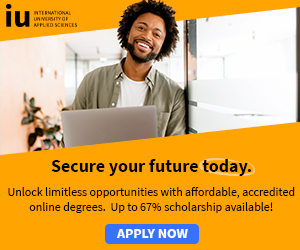 Aegis offers a one year MBA/PGP program in association with Schiller International University.
There are 20 scholarships to be offered to high calibre individuals from home as well as overseas for one year MBA/ PGP program for academic session July to June.
To be eligible for Scholarship you need to have 2 years of min real life experience and final admission offer letter from Aegis-Schiller.
These Scholarships cover only the tuition fee of the entire one year program amounting to US $7,000.
There will be paid live internships/consulting work with top Indian firms for two months.
Aegis-Schiller association offers you an option to study 8 months in Mumbai and one semester of 4 months at any one of Schiller's eight campuses, based in Florida (USA), London (UK), Heidelberg (GERMANY), Paris and Strasbourg (FRANCE), Madrid (SPAIN), Leysin and Engelberg (SWITZERLAND), leading to an MBA or MIM or MBA International Business from Schiller International University.
Aegis is currently recruiting candidates for MBA/ PGP.
Send your resume at admission@aegisedu.org and apply online or download the application at www.aegisedu.org/application.htm for fast processing and interview scheduling.
Sarika Gupta
Aegis School of Business
Office of Admission
Processing,Mahesh, Plot No.37, Sector 15,
CBD, Belapur ,Navi Mumbai 400614
Navi Mumbai 400614,
India
Phone: +91 022 32988871,
Mobile: +91 9322525977, +91 98208 70483
Email: admission@aegisedu.org, For more information see; MBA/PGP Scholarships Study Option in INDIA, US, UK: www.aegisedu.org