MA in Modern Slavery Studies - WISE, The University of Hull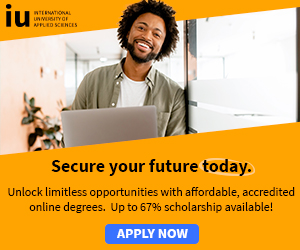 Free Scholarship + Free Tablet! - Every Registered Student Receives a Free Scholarship and Tablet!*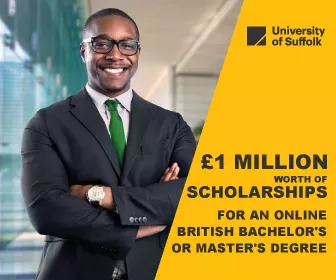 Wilberforce Institute for the study of Slavery and Emancipation (WISE)
Slavery has been a central issue in historical research and is now a topic of increasing public concern in the contemporary world.
This MA offers students the opportunity to study slavery and emancipation in various historical contexts and to explore the conditions under which slavery continues to exist today.
The programme engages with emerging debates within the UK around issues of multiculturalism, globalisation, poverty, and identity.
The full-time inter-disciplinary programme is delivered in two teaching semesters from September to May.
Students choose from a list of core modules and optional modules including:
Historiography of Slavery; Slavery in the Modern World; Voices of Slavery; The Slave Trade: Abolition and Suppressions; The Demography of Slavery; The Black Atlantic; Globalisation and Poverty; The Foundations of Human Rights.
Following this taught component students prepare a dissertation under personal supervision from staff at the Institute.
The MA is available as a full-time one-year programme or a part-time two-year programme.
Standard UK postgraduate higher education fees apply.
10 Bicentenary Scholarships are available for postgraduate study in WISE on the MA in Modern Slavery Studies, MA in Diversity, Culture and Identity and MA in Criminology and Human Rights.
Deadline is normally 1st May each year.
For further details of these and our postgraduate programmes please contact h.lovell[at]hull.ac.uk.
WISE website:
Scholarships for African Students
»
Undergraduate Scholarships
»
African Women Scholarships & Grants
»
Developing Countries Scholarships
»
Erasmus Mundus Scholarships for Developing Countries
»
Fellowship Programs
»
Funding Grants for NGOs
»
Government Scholarships
»
LLM Scholarships
»
MBA Scholarships
»
PhD and Masters by Research Scholarships
»
Public Health Scholarships - MPH Scholarships
»
Refugees Scholarships
»
Research Grants
»
Scholarships and Grants
Scholarships in Australia » Scholarships in Austria » Scholarships in Belgium » Scholarships in Canada » Scholarships in Germany » Scholarships in Italy » Scholarships in Japan » Scholarships in Korea » Scholarships in Netherlands » Scholarships in UK » Scholarships in USA