Looking for Volunteer Projects in Africa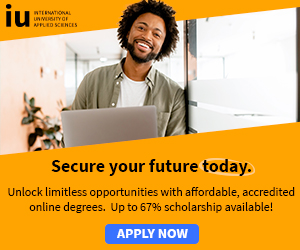 Advance Africa has been sending international volunteers to several African countries for the past 10 years. Most have been trained personnel in various disciplines.
Due to an increase in applications, we wish to add to the number of projects and partners/host families.
We are currently interested at looking at projects within a wide range of areas, including orphanages, schools (ordinary schools, special needs schools, schools for the blind/handicapped), clinics/hospitals, teaching hospitals, conservation projects, nutrition projects, HIV/AIDS projects and any other projects where volunteers would be of some benefit.
Why volunteers are needed
Volunteers fulfill a very wide range of roles in many projects. Volunteers help to:
keep the organization running by fundraising
develop and help in various activities which would otherwise need hired labor.

Roles undertaken by volunteers

Duties played by the volunteer depend on the project. Typical volunteer jobs in a school/orphanage include: teaching, cooking, washing, music, keeping children busy, creating fun activities for kids, painting and building structures.

Qualified medical personnel assist in treating of patients in hospitals.

Why do people volunteer?

Volunteers cite a range of motives with one or two of the following being most important:
Give back to the community/make a difference to people's lives.
Experience another culture/experience diversity
Enhance employability/enhance CV
Broaden perspective
Travel

Benefit to the project/community
Many of the orphanages and schools we have worked with in the past have received very much needed donations such as clothing, books, toys, writing material etc. In many cases, the donations have been of long-term benefit – water tanks, furniture, beds, and TVs.
In the last 1 year, we have over 107 children from the communities where we send volunteers receive sponsorship from the volunteers and other donors. These children now have their school fees paid on a regular basis and receive school supplies such as uniform, shoes and books.
Hospitals have received vital medical equipment from medical volunteers and medical elective students. Others have benefited immensely from skills shared by the volunteers.
Currently, we have 13 volunteers and medical elective students fundraising for the projects where they will work in different countries later in the year.
Hosting volunteers provides a small income to the family hosts and coordinators. Similarly, the projects which have accommodation facilities benefit by receiving a stipend for the hosting.

Locations where projects are needed

We need projects all over Africa. However, we have enough orphanages and schools in Uganda. Only hospitals, conservation projects and others are needed here.

In Kenya, projects are needed at the coast with exception of hospitals which are needed all over the country.

There is inadequate supply of projects and coordinators in all the other countries.

How you can help

If you know of a project that can benefit from the above, please take a moment and fill in the details in the form below. To ensure the details are of some immediate or future benefit to us, only persons who can assist in the placements at the projects should complete the form.

One could be working at the project, be a director, know a friend or someone who can be of help in both placing the volunteers and getting suitable home stay hosts nearby.










Free Scholarship + Free Tablet! - Every Registered Student Receives a Free Scholarship and Tablet!*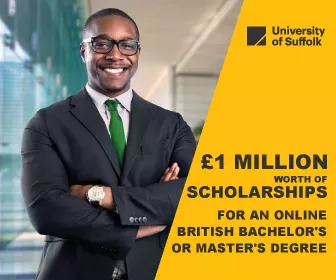 Scholarships for African Students » Undergraduate Scholarships » African Women Scholarships & Grants » Developing Countries Scholarships » Erasmus Mundus Scholarships for Developing Countries » Fellowship Programs » Funding Grants for NGOs » Government Scholarships » LLM Scholarships » MBA Scholarships » PhD and Masters by Research Scholarships » Public Health Scholarships - MPH Scholarships » Refugees Scholarships » Research Grants » Scholarships and Grants

Scholarships in Australia » Scholarships in Austria » Scholarships in Belgium » Scholarships in Canada » Scholarships in Germany » Scholarships in Italy » Scholarships in Japan » Scholarships in Korea » Scholarships in Netherlands » Scholarships in UK » Scholarships in USA