Library and Information Studies Scholarships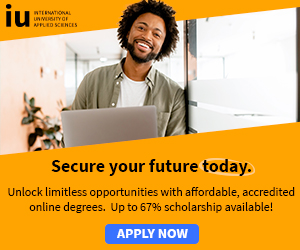 The American Library Association (ALA) is currently accepting applications for its Library and Information Studies Scholarships.
Applications are being accepted for scholarships for the Fall Semester,
Scholarship winners will be notified in June and announced at the ALA Annual Conference in Anaheim, CA.
The following items are required for all scholarship applications.
Be sure to check the requirements of the specific scholarship for which you are applying because you may need to mail additional documents.
1. Required. Completed online application (which includes a personal statement).
2. Required. Completed references (only references on the official online form will be accepted). A total of three references must be submitted. You will be prompted to indicate your professional references within the online application.
3. Required. Official academic transcripts from institutions where you received your bachelors degree.
These can be submitted directly from the institution, or mailed in the unopened envelope as received from the degree-granting institutions along with any other materials you may need to submit.
Only official (sealed) copies will be accepted. All items must be received in the ALA Scholarship Clearinghouse by March 1st to be considered. The mailing address is: ALA Scholarship Clearinghouse, 50 E. Huron St., Chicago, IL 60611.
If you have questions or concerns about the application process, please contact the ALA Scholarship Clearinghouse at 1-800-545-2433 ext. 4279, ALA tdd: 1-888-814-7692 or scholarships[at]ala.org
Also see; Library and Information Studies Scholarships