Land O'Lakes, Inc Jobs

Location: Africa.
Jobs in Africa » Jobs Africa » Careers in Africa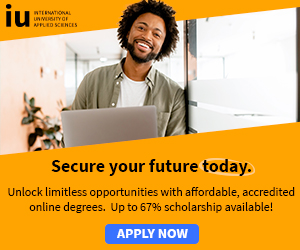 Human Resources Representative
Land O'Lakes, Inc. is a farmer-owned food and agricultural cooperative with annual sales of approximately $12 billion.
Land O'Lakes is a leading marketer of a full line of dairy-based consumer, food service and food ingredient products across the United States; and provides farmers and ranchers with an extensive line of agricultural supplies (feed, seed, and crop protection products) and services.
Location: Nairobi, Kenya
Corporate Business Unit: Corporate encompasses the core operational support for all Land O'Lakes businesses.
It includes Business Development Services, Corporate Market Strategy and Communications, Finance, Law, Human Resources, Information Technology and Public Affairs.
Position Purpose: This position is located in Nairobi and provides human resources generalist support for the Land O'Lakes International Development organization.
Provides HR business partner support to IDD, including support and coaching to internal customers (i.e. employee relations, performance coaching, HR technology, policies and guidelines), implement talent initiatives, provide organization change support, deliver training on HR related topics (formal and informal settings), assist with special projects as needed.
The incumbent is well-versed in U.S. government funding program employment regulations and compliance and applies that knowledge to IDD employment contracts, policies and compensation programs.
This position provides HR support to IDD staff outside the United States, including Expat, HCN and TCN employees.
Based in Nairobi, Kenya, or Washington, DC, with relocation to Kenya in 1-2 years.
Required (Basic) Experience & Education:
BS/BA in Human Resources Management with a minimum of 5 years H.R. Generalist experience, including international HR experience
Prior experience with US government rules & regulations
Prior HR experience in the NGO sector in a developing country context
Demonstrated experience coaching managers and navigating employee relations situations
Demonstrated ability to work with business leaders to achieve business results; excellent business acumen.
Demonstrated experience in implementing organization change
Must have strong collaboration, facilitation, and leadership skills as well as demonstrated ability to exercise judgment and discretion in establishing and maintaining good working relationships with all levels of employees.
Must have solid communication skills (written, verbal), be an active listener, customer-focused, and demonstrate unquestionable ethics and values.
Must be able to research information and analyze data to arrive at valid conclusions, present facts and ideas clearly and concisely, both orally and in writing, make recommendations effectively, and execute plans of action.
Must have excellent organizational skills with an emphasis on attention to detail and accurate record keeping.
Must be proficient in MS office suite and experienced with HRMS systems and able to adapt to / learn various technology systems.

Required Competencies & Other Skills:
HR Professional Knowledge & Skills
Results oriented
Process Improvement & Technology
Managing Conflict
Planning & Organizing
Communication - especially Written

Preferred Experience & Education:
MAIR or MBA in HR
GPHR certification
Language skills, such as French or African languages

Percentage of Travel: 40%

Land O'Lakes, Inc. offers a competitive compensation and benefits package, including medical and dental insurance, retirement savings account, tuition reimbursement, PTO, paid holidays, and employee development opportunities.

Land O'Lakes, Inc. is an Equal Employment Opportunity and Affirmative Action Employer.

Land O'Lakes, Inc. enforces a policy of maintaining a drug-free workforce, including pre-employment substance abuse testing.

Apply online at: Human Resources Representative - International Development

For more information and application, see: Land O'Lakes, Inc Jobs

For more: Jobs in Africa » Jobs Africa » Careers in Africa

List of NGO Jobs, International Jobs, development jobs and other Job Opportunities, international development jobs, local jobs vacancies & jobs opportunities; opportunity jobs.