Kofi Annan Scholarship

African's Undergraduate Scholarships » University Scholarships for African Students » International Scholarships for African Students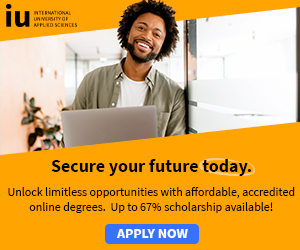 Kofi Annan Scholarship: Macalester College invites all qualified applicants with a history of academic and personal excellence to apply for the Kofi Annan International Student Scholarship Awards for undergraduate study.
Each year more than 200 international students from more than 80 nations receive need based scholarships ranging from $1,000 to $35,000 to attend Macalester.
Recipients who remain in good academic and social standing may renew their awards annually for the term of their study at the College.
The Kofi Annan International Student Scholarship recipients may pursue undergraduate study in any of the following academic disciplines: American Studies, Anthropology, Art, Asian Languages & Cultures, Biology, Chemistry, Classics, Computer Science, Economics, English, Environmental Studies, French & Francophone Studies.
Other popular undergraduate study courses are Geography, Geology, German Studies, Hispanic & Latin American Studies, History, Humanities, Media & Cultural Studies, International Studies, Linguistics, Mathematics, Music, Neuroscience Studies, Philosophy, Physics & Astronomy, Political Science, Psychology, Religious Studies, Russian Studies, Sociology, Theater and Women's & Gender Studies.
Candidates who wish to be considered for Kofi Annan International Scholarship must apply for admission and financial aid to Macalester.
Applicants may apply online or by post.
For more information and scholarship application see; Kofi Annan Scholarship
More: Undergraduate Scholarships » University Scholarships » International Scholarships
Scholarships for African Students
»
Undergraduate Scholarships
»
African Women Scholarships & Grants
»
Developing Countries Scholarships
»
Erasmus Mundus Scholarships for Developing Countries
»
Fellowship Programs
»
Funding Grants for NGOs
»
Government Scholarships
»
LLM Scholarships
»
MBA Scholarships
»
PhD and Masters by Research Scholarships
»
Public Health Scholarships - MPH Scholarships
»
Refugees Scholarships
»
Research Grants
»
Scholarships and Grants
Africans Scholarships | Africa | Scholarships in for Africans | Africa Scholarships | Africa Scholarship Positions | Africa Grants and Scholarships | List of Africa Scholarships | Scholarships for African Students in Africa and Abroad | Scholarships in Africa | African Scholarships