Kenya Visa Application & Requirements
A Kenya visa can be obtained before your trip at the Kenya Embassy or High Comission in your home country or upon arrival at the airport.
Citizens of Australia, Canada, USA, UK and other EU countries need a visa to enter Kenya. All children are also required to obtain an entry visa to Kenya.
Transit, single and multiple entry visas are all available upon arrival at the airport.
A valid passport is required and should be valid for at least six months at the date of entry to Kenya.
Your passport should also have at least one unused page for endorsement.
Kenya Visa Costs
Single entry visa - $25 (£60)
Multiple entry visa (1 Year) - $50 (£30)
Transit Visa -$10 (£10)

Visa Validity
Single-entry: up to three months from date of issue;
Multiple-entry: one year from date of issue;
Transit: up to three days from date of issue.

Citizens of the following countries do not need a visa to enter Kenya

The Bahamas, Barbados, Botswana, Brunei Darussalam, Cyprus, Dominica, Fiji Island, Gambia, Grenada, Grenadines, Ghana, Eritrea, Ethiopia, Jamaica, Lesotho, Malawi, Mauritius, Maldives, Namibia, Naura, Nauru, Papua New Guinea, St. Lucia, St Vincent and the San Marino, Grenadines, Zambia, Zimbabwe, Vanuatu B, Uruguay, Uganda, Tuvalu, Trinidad & Tobago, Tonga, Tanzania, Swaziland, Singapore, Singapore, Seychelles, and Samoa.

Applications from Nationals of the following countries have to be referred to Nairobi for approval:

Afghanistan, Armenia, Azerbaijan, Cameroon, Iran, Iraq, Lebanon, Libya, Mali, Nigeria, North Korea, Pakistan, Senegal, Somalia, Tazikstan, Yemen, Stateless Persons.

Kenya Visa Application & Requirements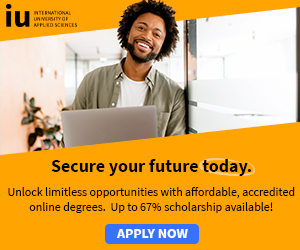 Scholarships for African Students » Undergraduate Scholarships » African Women Scholarships & Grants » Developing Countries Scholarships » Erasmus Mundus Scholarships for Developing Countries » Fellowship Programs » Funding Grants for NGOs » Government Scholarships » LLM Scholarships » MBA Scholarships » PhD and Masters by Research Scholarships » Public Health Scholarships - MPH Scholarships » Refugees Scholarships » Research Grants » Scholarships and Grants

Scholarships in Australia » Scholarships in Austria » Scholarships in Belgium » Scholarships in Canada » Scholarships in Germany » Scholarships in Italy » Scholarships in Japan » Scholarships in Korea » Scholarships in Netherlands » Scholarships in UK » Scholarships in USA