Kenya Methodist University Jobs 

Jobs in Kenya » Jobs Kenya » Kenyan Jobs » Latest Jobs in Kenya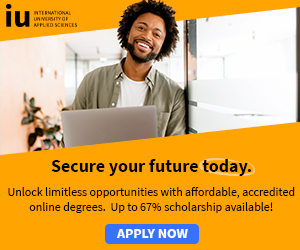 The Kenya Methodist University is a Chartered Christian Ecumenical Institution of Higher learning.
We would wish to invite qualified applicants for the following positions.
Legal Officer
Job Specification
Reporting to the Vice Chancellor, the officer will be responsible for the preparation of legal opinions and offering guidance on legal issues/aspects of the University.
Required Qualifications and Experience
Applicants for the position of Legal Officer should:
Be a holder of a Bachelors degree ¡n Law (LLB) from a recognized University.
Must be an advocate of the High Court of Kenya with a current practicing certificate.
Have at least five (5) years experience handling legal matters in a large and reputable organization with experience in civil and criminal litigation, commercial law, labour law, insurance and conveyance.
Must be conversant with the Public Procurement and Disposal Act and Regulations and all labour laws.
Have experience in contract negotiations and drafting.
Demonstrate high degree of professional competence in legal work and administrative capability in work performance and results.
He/She should not be more than 35 years of age.
Must be computer literate.
Be a person of outstanding honesty and integrity with high moral and ethical values.
Be a member of the LSK.

Duties and Responsibilities
Preparation of legal opinions and offering guidance on legal matters.
Monitoring compliance with the legal and regulatory framework.
Reviewing, drafting, negotiating, securing and administering Licenses, Agreements and Contracts in which the University may be involved in.
Safeguarding the University from possible litigation by offering legal counsel to the University Management and staff.
Coordinating the representation of the University in courts in the event of litigations.
Facilitating dispute resolution process between various Departments and Units in the University.
Provision and handling of all in-house legal matters of the University.
Preparation of staff and students indemnities.
Formulation of statutes that govern the conduct of discipline of staff and students from time to time as may be deemed necessary.
Preparation of updates to the management in relation to the reviews and interpretations of University statutes.
Formulation and guidance on the preparation of documents such as Memoranda of Understanding and Collaboration agreements between the University and external parties.
Crafting charges for staff and students violating the regulations governing the conduct and discipline of staff and students.
Ensuring that the University adheres to the laid down procedures and regulations in employee matters, disciplinary measures and any other matter which has legal implications.

Interested and suitably qualified candidates should send their detailed CV with daytime contacts and copies of academic and professional certificates to the undersigned.

The applicants should advise their referees to write letters of reference addressed to the Vice Chancellor as soon as they submit their applications for the position.

The Vice Chancellor,
Kenya Methodist University,
PO. Box 267—60200,
Meru


For more: Jobs in Kenya » Jobs Kenya » Kenyan Jobs » Latest Jobs in Kenya

List includes: NGO Jobs, international jobs, development jobs, relief jobs, international humanitarian jobs, international vacancies, international development, ngo jobs africa, ngo list, jobs vacancies, jobs opportunities, opportunity jobs, international non profit jobs.