Kenya Meteorological Society (KMS) Jobs 
Location: Kenya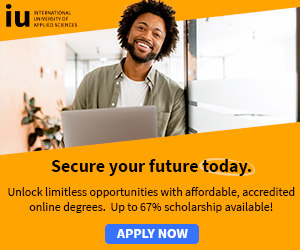 Kenya Meteorological Society (KMS) Jobs:
Kenya Meteorological Society (KMS) is a professional Association that promotes the Science of Meteorology and its applications in the relevant socio-economic sectors for sustainable development.
In pursuit of its mission and guided by the vision of enhancing the science of meteorology and its applications, the Society is seeking to recruit a suitable candidate to fill the post of:
Scientific Officer
Qualifications:
General Management of the KMS Office;
Acting on routine correspondence on KMS matters, as well as ensuring that follow up actions are taken appropriately;
Drafting, compiling and preparing Scientific documents on behalf of the Society for publication;
Preparation of the KMS Annual Reports;
Preparation of the KMS Annual Budget;
Management and update of the KMS website;
Editing of the KMS Journal and KMS Bulletin;
Preparation of the schedule of activities of KMS in consultation with the KMS Secretary;
Implementation of the Society's Strategic Plan;
Preparation of the Annual Work Plan for the Society;
Preparation, in consultation with relevant committees, for
Meetings, Seminars, Workshops, Forums, Conferences and
Symposia organized by the Society;
Reporting to the KMS Secretary any pertinent issues regarding the operations of the KMS Secretariat;
Any other duties as may be assigned by the Chairman or Secretary of the Society.

Qualifications:
Bachelor of Science degree in Meteorology;
Training/competency in Information Communication and Technology (ICT);
Ability to work independently with minimum supervision;
Working experience in a busy office will be an added advantage.

Send copies of your application, by post or hand delivery, your Curriculum Vitae (CV) and copies of the relevant certificates and testimonials, so as to reach the:

The Chairman, Kenya Meteorological Society,

IMTR Library, Dagoretti Corner, Ngong Road,

P.O Box 41959-00100 GPO,

Nairobi.

E-mail: kmsvacancy [at] gmail.com latest by 1st April.

A copy should also be sent by email.

For more: job opportunities

List of NGO Jobs, International Jobs, development jobs and other Job Opportunities, international development jobs, local jobs vacancies & jobs opportunities; opportunity jobs.