Kenya Community Development Foundation Scholarships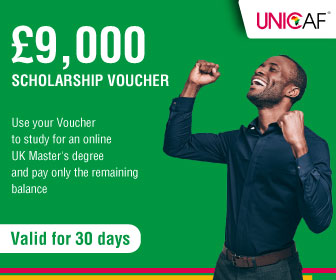 Academic Scholarships » Education Scholarships » Undergraduate Scholarships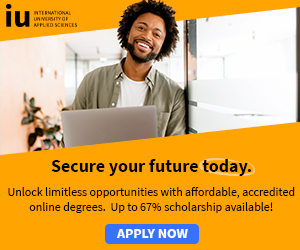 Kenya Community Development Foundation Scholarships: The Kenya Community Development Foundation (KCDF) Scholarships are for a maximum period of four years for students admitted to secondary schools.
Continuing students requiring less years of support are eligible and continued support is subject to continued satisfactory performance by the student.
The grants can only be used for school fees (boarding, examination and tuition fees).
Priority is given to organizations that encourage the beneficiary students' families and communities to make at least some contribution towards the expenses of the student in order to benefit a greater number of students.
Criteria:

Students should consistently exhibiting academic excellence - attaining marks not below 300 or at least a grade C
The student must have been admitted to a registered/accredited public secondary school
The student should be either orphaned or destitute or the parents/guardian of the student is unable to cover the required school fees due to extreme poverty
The student must exhibit good behaviour both before and after receiving the scholarship
For the students who are due to join form one the student must have attained a minimum of 320 marks for girls and 350 for boys out of the required 500 in KCPE
Student should not be receiving funding for tuition and boarding from any organization
KCDF is likely to exercise positive discrimination for scholarships for female students, should the applicants be more than the resources available.

Duration:


The scholarship will initially benefit the selected candidates for a period of one academic year from the date of award. Thereafter, continued sponsorship will be determined by KCDF on the basis of the student's academic performance and discipline records.

In aggregate the sponsorship will only last for a period of four years from the year of award or until the beneficiary ceases to be a student whichever comes first.

For more scholarship details and scholarships application forms, see: Kenya Community Development Foundation Scholarships Website

More: Academic Scholarships » Education Scholarships » Undergraduate Scholarships

Scholarships for African Students » Undergraduate Scholarships » African Women Scholarships & Grants » Developing Countries Scholarships » Erasmus Mundus Scholarships for Developing Countries » Fellowship Programs » Funding Grants for NGOs » Government Scholarships » LLM Scholarships » MBA Scholarships » PhD and Masters by Research Scholarships » Public Health Scholarships - MPH Scholarships » Refugees Scholarships » Research Grants » Scholarships and Grants

Scholarships in Australia » Scholarships in Belgium » Scholarships in Canada » Scholarships in Germany » Scholarships in Italy » Scholarships in Japan » Scholarships in Korea » Scholarships in Netherlands » Scholarships in UK » Scholarships in USA