KPMG Jobs - KPMG Careers - KPMG Employment Opportunities

Audit Jobs  » Tax Jobs » Financial Management Jobs & Careers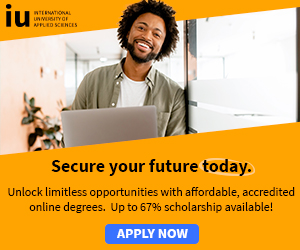 KPMG Jobs; Explore jobs at KPMG. Careers - apply online for audit jobs, tax jobs, advisory Jobs, financial management jobs. KPMG global career and employment opportunities.
Country »  Kenya
Team Leader/Chief of Party – International Development
Due to continued growth in the region, KPMG is looking for a range of experienced international development professionals to act as Team Leaders for potential short and long term assignments on various programmes across our three regional clusters in Africa (East Africa - DRC, Ethiopia, Kenya, Rwanda, Somalia, South Sudan, Tanzania and Uganda; Southern Africa - Malawi, Zambia and Zimbabwe; West Africa - Ghana, Liberia and Sierra Leone).
Climate change – particularly design and implementation of programmes to build climate resilience, green economy strategies, low carbon development, and related skills;
Governance and accountability – including public finance, decentralisation, public administration, public policy and practice, and related skills;
Private sector development – including trade, economic integration expertise, international competitiveness enhancement, investment promotion, trade policy formulation and implementation, 'making markets work for the poor', services for SMEs and related skills;
Sustainable and renewable energy expertise – renewable energy technologies, energy governance and monitoring, energy project development and financing, and related skills;
Public health - health systems strengthening, maternal and child health, performance based financing, health education and promotion, and related skills;
Agriculture and rural development – including agricultural extension, agricultural economists, agricultural value chains, and related skills;
Education – including education programme management, education planning, education institutional reform, education planning & budgeting, education economist, and related skills;
Water, sanitation and hygiene (WASH) – including WASH programme management, WASH institutional reform, rural and urban WASH systems implementation, and related skills;
Conflict prevention & resolution – within fragile and conflict affected environments.

The ideal candidates must have

Demonstrated success in developing, implementating and monitoring large-scale, complex, evolving programmes in Sub Saharan Africa and should have proven experience in programme and fund management including design and management of development programmes and challenge funds.

Experience in mobilising public and private sector finance will be an advantage.

Candidates should have at least 10 years relevant experience as well as an advance degree in a relevant discipline. Experience in Africa will be highly considered.

How to apply:

Interested candidates are requested to forward their curriculum vitae giving details of their qualifications and experience quoting IDAS/2013/10-TeamLead on or before 13 September 2013 to dasrecruit [at] kpmg.co.ke.

Applicants should indicate key sector and country of expertise, example: Teamleader_Ethiopia_Climatechange.

If sector experience and country is cross cutting, please indicate Teamleader_crosscutting.

Please note specific sector experience will be given priority when reviewing applications.

Recruitment is on a rolling basis.

Due to the high number of applications, only short-listed candidates will be contacted. www.kpmg.com/das © 2013 KPMG Kenya, a registered partnership and a member firm of the KPMG network of independent member firms affiliated with KPMG International Cooperative ("KPMG International"), a Swiss entity.

Printed in Kenya

For more job vacancies, see: Jobs in Africa » Jobs Africa » Careers in Africa

Kenya Jobs | Kenyan Jobs | Jobs in Kenya | Latest Kenyan Jobs | Jobs in Kenya | Jobs Kenya Vacancies | Kenya Job Vacancy | Jobs Kenya Vacancies | Nairobi Jobs | Job Vacancies in Nairobi Kenya