KNCV TB Foundation Jobs

Jobs in Kenya » Jobs Kenya » Kenyan Jobs » Latest Jobs in Kenya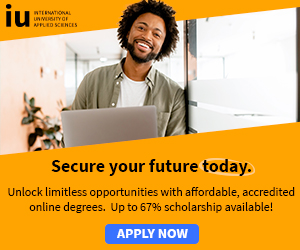 TB Care I Country Director
Duty Station: Nairobi, Kenya
Duration of Contract: 9 Months
KNCV Tuberculosis Foundation is one of the principal international non-profit organizations that is exclusively dedicated to and focused on fighting tuberculosis (TB) worldwide and to strengthening health systems against TB, globally and locally.
In this role, the person will ensure timely implementation and reporting of project activities undertaken by the Division of Tuberculosis Leprosy and Lung Diseases (DLTLD) and other implementing partners.
Main Duties
Is the official spokesperson for TB CARE I project in Kenya and maintains communication between all relevant stakeholders including the TB CARE partners, DLTLD and other implementing partners, KNCV and USAID country Mission.
Bears primary responsibility for all administrative requirements to fulfill the project performance objectives. The successful applicant will be the lead of the KNCV's TB CARE I project management team based at KNCV's office in Nairobi.
Ensures the coordination of logistical support in the implementation of TB CARE I project activities and the timely submission of reports to KNCV, the USAID mission and partners.
Monitors the implementation of TB CARE I project activities at all levels ensuring such activities are adequately implemented and ensure timely collection and reporting of required data.
Close out the TB CARE I Kenya project.

Required Qualifications:

Education:
An advanced degree in a health related field with qualifications in public health or a related discipline is required.

Knowledge and Experience:
Strong managerial and operational experience, preferably in involving coordination with multiple partners.
Experience with managing a donor funded project, especially a USAID-funded project in the African setting, will be an added advantage.
At least five years of experience with Project Management of public health programs, experience in Africa is a plus.
Fluency in English with excellent oral and written communication skills.
Demonstrated intermediate computer skills in Microsoft Office applications, including Word, Excel, PowerPoint and Outlook.

Application

Interested candidates from the region are requested to submit a cover letter and curriculum vitae in English with names and contacts of the last three professional references to the attention of Larissa Lutmers, HRM Officer, at: recruit [at] kncvtbc.nl.

The applications must be under subject 'TBCARE I Country Director Kenya'.

For further information on KNCV Tuberculosis Foundation, please also see www.kncvtbc.org and www.tbcare1.org.

KNCV Tuberculosis Foundation is an equal opportunity employer offering employment without regard to race, color, religion, sex, sexual orientation, age, national origin, citizenship, physical or mental handicap, or status as a disabled.

Only candidates under serious consideration will be contacted.

For more: Jobs in Kenya » Jobs Kenya » Kenyan Jobs » Latest Jobs in Kenya

List of NGO Jobs, International Jobs, development jobs and other Job Opportunities, international development jobs, local jobs vacancies & jobs opportunities; opportunity jobs.