KAUST Fellowship

Graduate Fellowships » International Fellowships » Phd Fellowships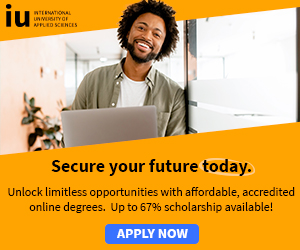 KAUST Fellowship: The KAUST Fellowship is the general scholarship program of the King Abdullah University of Science and Technology (KAUST) for students who have already graduated or who will graduate by June.
Applicants are eligible for a KAUST Fellowship if they have already completed or will complete their bachelors degree by the end of June.
The KAUST Fellowship provides full tuition support and a monthly stipend to students pursuing M.S., M.S. to Ph.D., or Ph.D. degrees for the duration of their graduate studies.
Scholarship Eligibility Criteria:
To apply for the KAUST Fellowship, you must meet the following eligibility requirements:
Have completed your bachelor's degree in a KAUST-relevant field of study by the end of June.
Current field of study must be in a KAUST-relevant area, such as Engineering, Mathematics, or the Physical, Chemical and Biological Sciences.
Minimum cumulative GPA of 3.5 on a 4.0 scale or equivalent in other international grading systems.
Ability to enroll at KAUST in.
Must submit a minimum TOEFL score of 79 on the IBT (Internet Based Test) or 6.0 on the IELTS (International English Language Testing System) before application will be considered for admission.
Must submit official GRE scores before application will be considered for admission. Our university code for the GRE exam is also 4139. Please use this code to request test scores to be sent to us.
Official university transcript from every institution previously attended.

Benefits:

If you are awarded a KAUST Fellowship, KAUST will provide the following benefits:
Full tuition support
A monthly stipend
Free housing
Travel benefit

Deadline: March.

For more information and application, visit: KAUST Fellowship Website

More: Graduate Fellowships » International Fellowships » Phd Fellowships