JEMES - Joint European Master Programme in Environmental Studies Scholarships

 Masters Scholarships » University Scholarships » International Scholarship Funds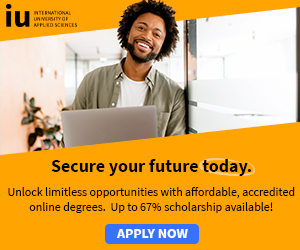 The European union is currently providing Joint European Master Programme in Environmental Studies Scholarships.
The Joint European Master programme in Environmental Studies (JEMES) is offered by Aalborg Universitet, Denmark; Universidade de Aveiro, Portugal; Universitat Autónoma de Barcelona, Spain; Technische Universität Hamburg-Harburg, Germany), provides an integrated, state-of-the-art technological and management education in the field.
In its two streams, Environmental Technology Engineering and Environmental Management Engineering, JEMES interweaves technological and management education on a high academic level.
Students start in one stream, do the second semester in the other and then decide in which direction to specialize.
The last semester is entirely devoted to thesis research. JEMES is particular in its interdisciplinary character, close link between practical and theoretical components, research-based thesis, and the "shift of perspective" all students have to undergo during training.
JEMES students profit from the specific expertise at each partner university.
JEMES provides students with a broad and excellent scientific background in the field and important skills such as teamwork, management of complex environmental processes, analytical competency, and high intercultural awareness.
JEMES considers the needs of developing as well as of industrialised countries. Duration of the programme is 2 years (120 ECTS).
Applicants have to hold a good undergraduate degree with relevance to environmental studies, must submit a personal motivation statement and recommendation letters.
Students will obtain a joint M. Sc. degree in Environmental Studies.
Graduates will have an extensive overview of new developments and future trends in the area and will enjoy privileged access to prominent enterprises and institutions worldwide.
Application deadline is mid February.
For More information visit: JEMES - Joint European Master Programme in Environmental Studies Scholarships
More: College Scholarships » Academic Scholarships » Education Scholarships.