Jessica Roy Memorial Scholarships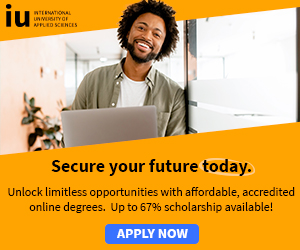 Graduate Scholarships » Academic Scholarships » International Students Scholarships
Jessica Roy Memorial Scholarship:
Jessica Roy Scholarships will support graduate field studies in gender, social organization, and water management in Africa.
Scholarship Eligibility
Be a national of a developing country involved in agroforestry research, education or development.
Candidates must be 35 years of age or less.
Be registered for a postgraduate degree at a recognized university (evidence required).
Show evidence of interest in agroforestry research by producing an agroforestry research concept (maximum three pages, including: covering title, objectives, hypotheses, methods and tools, location, duration and budget).
Have completed or be close to completing coursework for the graduate degree for which she/he is registered.
Be an employee of a university or a national research institute.

Scholarship Conditions
It is assumed that candidates will have other grants to meet their tuition and other expenses related to the studies.
The grant will be used to cover expenses arising from field research (including travel), laboratory analysis and thesis production.
The thesis research will be jointly supervised by the university where the applicant is registered. Each institution will appoint a suitable supervisor.
Supervisors will receive a travel grant (where justified) to meet once. The travel grant shall not exceed USD 1,500. This shall be additional to the USD 5,000 given to the student.

Scholarship Requirements
Fill in an application form.
A letter of recommendation from employer/ institution.
A three-page concept note (relevant to Jessica Roy's areas of interest mentioned above).
Certified copies of certificates.
Up-to-date curriculum vitae.
Two recent passport size photographs.
Evidence of registration for a Masters Degree Programme.

For more information, see:

The Jessica Roy Memorial Scholarships

For more: Graduate Scholarships » Academic Scholarships » International Students Scholarships